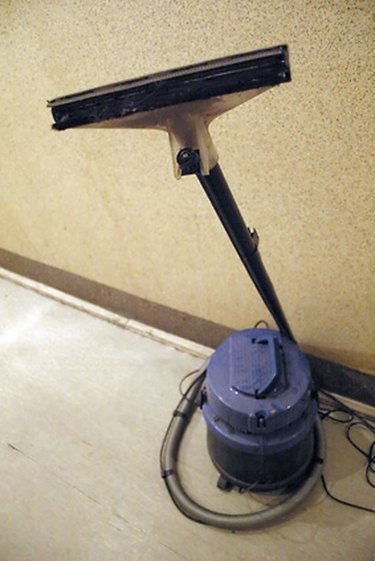 You need to buy a new vacuum so you head into town where you spot a suction only canister model which appears to have all the features necessary to keep your home dust and dirt free. What factors should you take into consideration when deciding whether or not this machine really is the one of the best suction-only vacuums on the market?
Motor Power
According to the vacuum-buying guide on price comparison website Pricerunner.com, the power of the motor within a suction-only vacuum is an important consideration, with the best machines having the highest wattage. As suction-only vacuums are normally canister cleaners, power is need to produce the suction which draws debris and dust up the tube into the dirt receptacle.
Efficient Suction
A vacuum cleaner's level of "air watts," the unit by which suction is measured, is a good indicator of how efficiently it will clean. The top performing suction-only canisters have a rating of 350 to 400 air watts. However, Pricerunner says a cleaner of this type with more than 250 air watts will give "exceptional cleaning performance."
Bag or no Bag
The suction produced by bagged vacuum cleaners tends to decrease as the bag fills up. According to Pricerunner, cleaners without bags produce more constant suction. However, their dust containers have to be emptied. This can be more messy than dealing with a bagged cleaner, as the dust is not contained within a disposable receptacle.
Attachments
Vacuum cleaners are normally supplied with a crevice nozzle, a dusting brush and a small nozzle for cleaning stairs and upholstery. Other attachments may also be purchased for-top-of-the-range suction-only canisters, so you should check what's available to make sure you get the maximum cleaning potential from your vacuum.