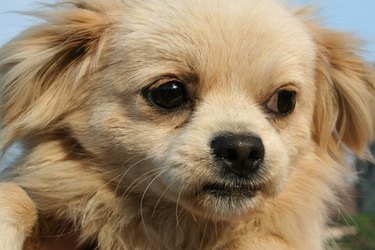 Dr. Bronner, maker of pure castile soap, started his business in 1948. Part of a long-term soap making family, Dr. Bronner deeply believed in providing all-natural, organic soaps made from pure ingredients like extra virgin olive oil, jojoba oil, coconut and hemp. The super-fatted nature of the soap means that you get a rich lather without the addition of chemicals or detergents.
Body Wash
Dr. Bronner's soap comes in several natural fragrances such as lavender, peppermint, rose and citrus. When using the soap for body washing, apply it full strength to your washcloth or sponge and wash. Due to the high amount of glycerin, you may find your skin softer and smoother. Peppermint soap is especially refreshing when used during the summer months or if camping outdoors. It also acts as a mosquito repellent and as a natural deodorant.
Washing Dishes, Clothes, Vegetables and Teeth
If it is dirty, you can clean it with Dr. Bronner's. For dishes, use a capful or two in the dishwater. For laundry, use a quarter to a third of a cup per regular-size load; add a tablespoon of baking soda for extra cleansing. Dr. Bronner's leaves no residue, so it is safe for every type of floor cleaning. According to their website, Dr. Bronner's can also be used to thoroughly cleanse insecticides and sprays off fruits and vegetables. Dilute "three dashes" in water and scrub lightly.
Dr. Bronner's Castile Soap can also be used to brush your teeth. Apply two to three drops to your toothbrush and brush as usual. People with sensitive teeth and mouths can particularly benefit from using the soap, as there are no abrasives in it.
Banishing the Bugs
Due to its organic nature, castile soap makes an effective insecticide that takes care of pests without dumping chemicals onto your garden.. According to Edible Container Gardening, mix two tablespoons of soap into one gallon of water and stir in two tablespoons of essential oil, such as orange or lemon. Spray the whole plant, making sure you spray the undersides of the leaves as well. Those pests will either die or move to a more critter-friendly garden.