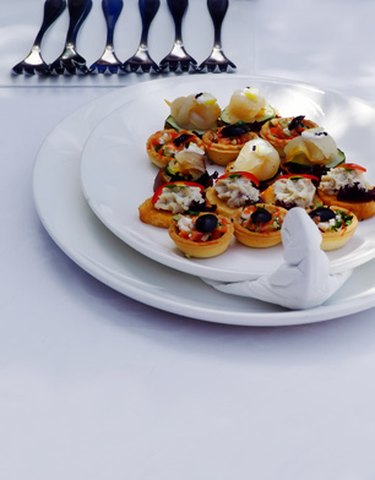 When planning to throw a party, the first thing on most people's minds is "What am I going to feed these people?" If your budget is tight and your guest list is growing, thinking about the menu might seem like a nightmare. This is especially true when celebrating birthdays with a 30+ crowd. But with forethought and careful spending, you can make your birthday bash unforgettable.
For a Crowd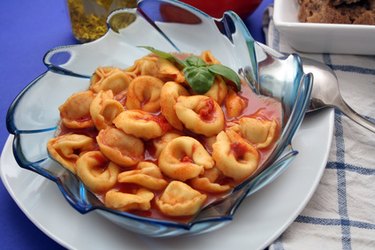 Having a large celebration at home? Prepare pasta, with garden salad and breadsticks. You can make different sauces to meet the preferences of your guests (meaty marinara, Alfredo sauce, butter and garlic, etc.) Pick up premixed salad bags, cherry tomatoes and baby carrots to save yourself the time of prepping vegetables. Bread sticks (whether homemade or store-bought) are a must with a pasta dinner. This meal will make sure your guests leave stuffed and satisfied. Anything that is easy to make in quantity will work for this type of celebration (homemade pizza, soup, salad, baked chicken, rice, beans, etc.)
People Pleasers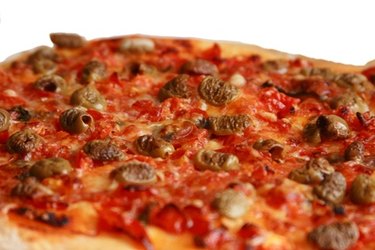 If you're trying to find a way to celebrate in a family-friendly way, nothing beats a sunny cookout. Prepare a range of BBQ classics: hot dogs, hamburgers, steak, potato salad and fresh fruit. It's flavorful and plentiful food that's sure to please all of your guests. Keep the table stocked with chips or vegetables with dip. Spice up the party with frozen drinks, for the kids, and homemade margaritas, for the adults. (Party-size drink mixes are available in most supermarkets.) Ordering out is also an easy way to please a crowd, while ensuring you have plenty of time to enjoy your company. Splurge on extra toppings and side dishes, such as chicken wings, breadsticks and meatballs. You can always add a fresh garden salad to round out the meal.
Healthy Choices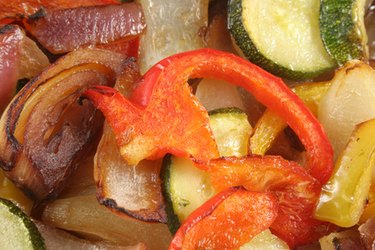 If your plan is to enter a new age with less on your conscience (and waistline), consider healthy options. Grilled sandwich wraps are a low-carb way to satisfy your guests. Roasted vegetables and soup make excellent sides to any main course. Try to make all of your purchases healthful ones. (Wheat, natural, organic and multigrain are all label keywords to home in on.) Keep fresh fruit and vegetables available throughout your celebration. (Skip the chips.) Give your salad a makeover by adding croutons, nut slivers, mandarin oranges, cranberries or artichoke hearts. Yogurt and fruit parfaits are an alternative to birthday cake.
Potluck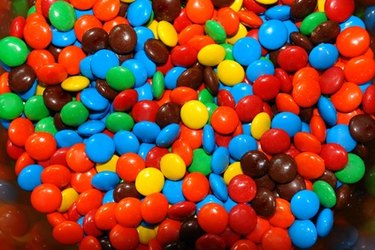 Take the stress out of your birthday by asking guests to bring a dish. Your table will be more colorful and varied than you could ever make it, not to mention the money and time you save by spreading out the responsibility. You can even make your favorite dish to share with guests. For a fun, themed event, ask your guests to bring their favorite snack food from the 80s, the decade of the 30-year-old's birth. If you can't find your childhood treats, look for the closest approximation (Cool Ranch Doritos, Jawbreakers, California Raisins, Tab Cola). If you have the time and budget, you can even find discontinued food items for sale online.
Stew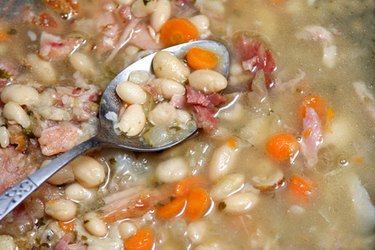 On a cold winter birthday, offer your guests a warm belly full of homemade stew, soup or gumbo. Remember, you only need four ingredients to make a basic soup: potatoes, carrots, celery and meat. Add warm bread and crackers to the table, or serve your meal in bread bowls.
Lucky Number 30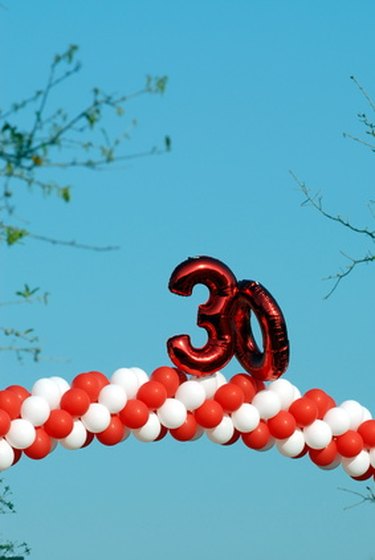 In honor of your 30th birthday, why not let your age inspire your meal. Serve 30 varieties of cheese with 30-year-old brandy. Shape your appetizers into the number 30. Serve only dishes that can be cooked in 30 minutes. If you are feeling really ambitious, order a 30-foot long sub sandwich or a 30-inch high cake. (Don't forget the 30 candles!)