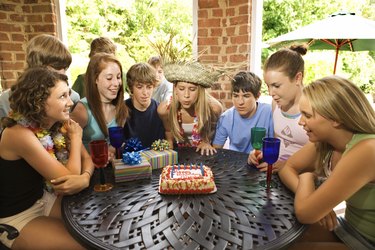 Choosing how to celebrate your 17th birthday may seem like a difficult task since it's the year sandwiched between two milestone birthdays—the 16th and 18th. To make this year's a birthday to remember, focus on something you enjoy doing, something new in your life or just having a great time while honoring the last birthday you'll celebrate without all the responsibilities and obligations of adulthood.
Girl's Spa Day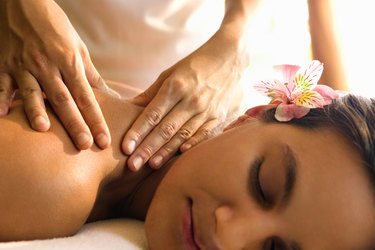 Take a few of your closest friends to a local spa for a day of facials, manicures, pedicures and eyebrow shaping for a more grown-up theme. This can be the beginning of your birthday bash or the main event. For example, rent out a suite in a hotel that has an on-site spa so you can take advantage of the pool, spa, fitness center and other perks. Order room service and watch movies all night while admiring your fancy toes and fingernails.
Sports Activities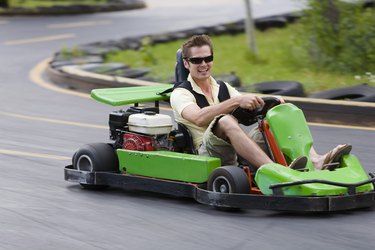 Sports-related birthday parties could include organizing a highly competitive football, basketball, volleyball or other sporting event. If you and your friends enjoy an array of sports, consider setting up mini-Olympic events and give out medals for the winners of each event. You could also get tickets to a local game featuring your favorite team or sport, even if it's a minor league team. Or plan a more involved day out for miniature golfing, go-kart racing, paint balling or nighttime cosmic bowling.
Co-Ed Party Ideas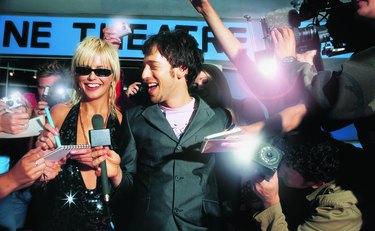 Plan a co-ed party that falls in line with the things you and your friends enjoy. A formal black-and-white party or a hip-hop "bling" themed party will allow everyone to dress up for an event worthy of celebrities. Consider setting up a red carpet to welcome your guests complete with "paparazzi" (friends or parents taking photos). The invitations could serve as V.I.P. passes, and drinks could be brightly colored juices or mixed drinks sans alcohol. Similarly, a disco or rock-and-roll party could follow the same basic setup.
For a low-key party, consider a murder mystery event, particularly if you and your friends enjoy acting. Another idea is to simply set up a ton of food, play your favorite music and organize a video-game marathon or contest. Include popular games such as "Guitar Hero" or "Rock Band."
Birthday Outing Ideas
Plan an outing for you and a couple of close friends, or the entire group, if getting out is more your style. Consider putting a twist on a visit to your local mall by organizing a mall scavenger hunt. Separate your friends into two groups and give each team a list of tasks to complete and items to collect. This might include trying on particular clothes, taking pictures with mall employees (such as security), a button or similar items that you'd typically find at the mall. Other ideas include going to the movies, hiring a limo to take you out to a restaurant, or spending a day at a nearby theme park.