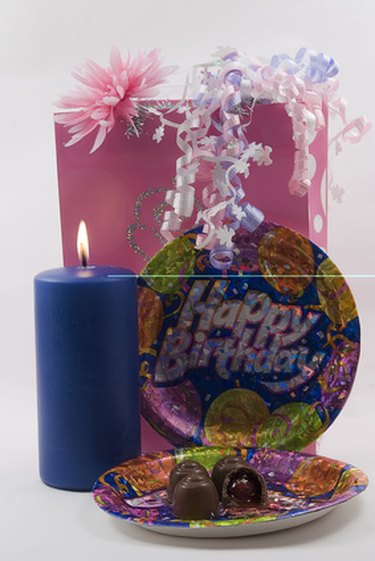 Turning 60 is a huge milestone in a person's life. Celebrate this momentous occasion with a party that incorporates the life and interests of the honoree. Keep his likes and interests in mind when planning the festivities. Play games and plan activities to keep guests entertained and to ensure a successful and memorable event.
Swinging 60s Party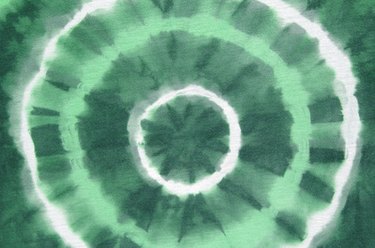 Celebrate turning 60 with a swinging 60s party, reliving the free-spirited fun of the era. Send guests invitations decorated with psychedelic swirls. Instruct the guests to come in 1960s costumes complete with bell bottoms, tie-dye and peace symbols. Play music from Woodstock, like Jimi Hendrix and the Rolling Stones. Decorate tables with tie-dye print tablecloths and vases full of daisies. Have guests bring photos of themselves from the 60s. The funnier the better. Pin the photos up on a bulletin board, and challenge guests to guess who's who from then to now. Send guests home with goody bags filled with nostalgic 60s-era candy.
The Year You Were Born Party
A fun theme party for an 60-year-old's birthday should incorporate the styles, food and activities of the decade in which the honoree was born. Send out invitations instructing guests to come dressed in the style of the era. Use vintage advertising that you can print out from books or from the library as decorations for tables. Serve food and play music that would be common for the time. Play a trivia game with guests asking questions about the facts from the decade. Construct a "then and now" poster from poster board with current prices for common household items vs. prices from the year the honoree was born.
Roast Party
Celebrate 60 years with a good-natured roast party. Be sure your honoree has a good sense of humor, because roasts are all about using comedy and jokes, often at the honoree's expense. Contact your party guests ahead of time and ask who would like to participate in the "roasting" so that they can prepare material ahead of time. Encourage them to bring along any video clips, photographs or memorabilia that will help illustrate their speeches. Seat the honoree on the stage and have guests take turns giving her a good ribbing. Jokes and humor should be in good fun, and hopefully have the crowd rolling. Be sure to videotape the roast as a gift to the honoree.