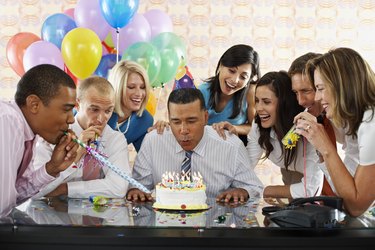 Your husband is your friend and partner. Let him know how special he is by celebrating his 50th birthday in a special and unusual way. Whether you throw him a fantastic party and invite all his friends or spend the day at a romantic hideaway is up to you...and him. Choose a celebration that suits him and caters to his interests and likes. Plan an activity he's always wanted to do, or take him to the beach where you first met. Make sure you celebrate this special day in a unique way.
1960s Birthday Bash
Throw a themed birthday bash celebrating the decade in which he was born--the psychedelic '60s. There are many sub-themes to choose from--"Mad Men" cool, British Invasion and Hippie Love-In are some of them. Serve cocktails popular during the era, and make sure your guests are in on the fun by dressing in '60s styles.
Fantasy Trip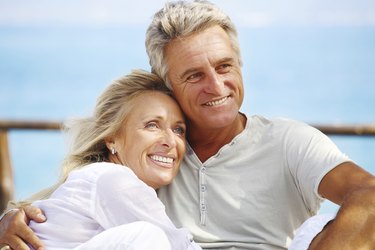 If your husband has always wanted to see Rome or hike the Inca Trail, break open the piggy bank and take him on his fantasy trip. If you don't have a lot of time for a vacation, consider whisking him away for a long weekend. Instead of cramming the weekend with every sight there is to see, wander around the city, stop to eat at a cafe and sit in a park like locals.
Romantic Dinner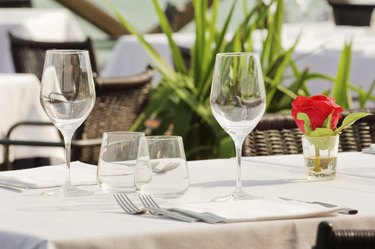 Taking your husband to a fine restaurant is always a great idea, but take it up a notch for his 50th birthday. Call his favorite restaurant and ask to schedule a private chef's table tasting for the two of you. At a chef's tasting, the chef will prepare his favorite dishes specifically for you, describing the preparation. Some restaurants have a special chef's table in a private room.
Action and Adventure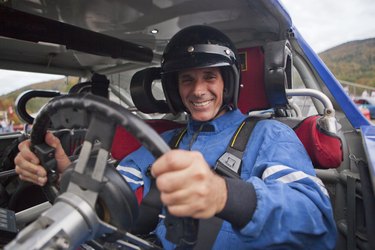 A 50th birthday is a great time to try a new thrill or adventure. If your husband is into cars, reserve a time when he can race a performance car at a local speedway or test track. If he's a sports fanatic, many major league baseball and football teams offer fantasy camps where he'll train like the pros. For an extreme adventure, when price is no object, a suborbital space flight will cost around $100,000, and flights can start as early as this year.