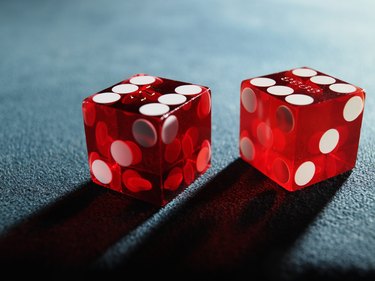 The game of Bunco has continued to grow in popularity, due in part to its highly social nature. It's a fast-paced game of rolling dice that is conducive to chatter and laughter. Bunco enthusiasts around the country get together regularly with large groups of friends. The game is easy to learn, so when someone new joins the Bunco party, it doesn't take long for her to jump right in. Hosting a Bunco party is fun and easy. Choose a theme and have a blast.
Retro Theme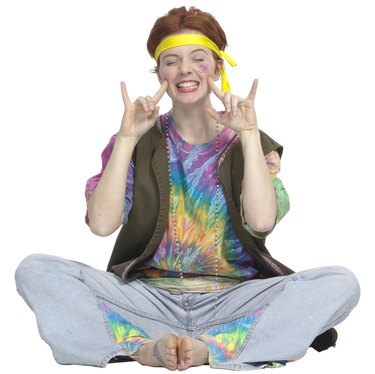 Set up the tables and streamers with primary colors from the 1960s and 1970s. Ask everyone to dress in clothes people wore during that era. Play old Beatles or Herman's Hermits music to set the mood. Serve potato chips with onion dip and finger sandwiches, just like your mothers did. Sherbet punch (spiked or not) with ginger ale will bring back old memories for anyone old enough to remember that era. Don't forget to offer a rolling prize when someone rolls a Bunco. For the retro theme, it can be a large flower to wear in the hair or some love beads.
Bunco Luau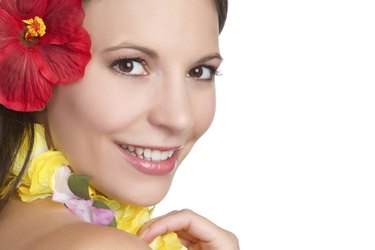 A luau theme for Bunco is fun, regardless of the weather outside. Go to any party store and stock up on cheap plastic leis—some for guests to wear and others to drape over lamps, tables and furniture. Play tropical music in the background. Refreshments can include coconut shrimp, small ham or turkey sandwiches, fresh vegetables with dip and pineapple tidbits. Serve your favorite tropical drink, and don't forget to stick an umbrella in each one for that extra touch of aloha spirit. Provide an extra large lei as the rolling prize for anyone rolling a Bunco.
Cupcake Bar Theme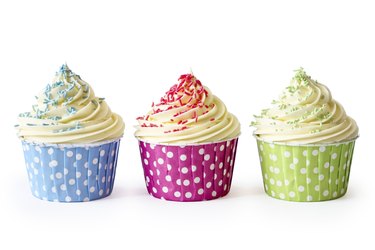 Bake enough cupcakes for each guest to have at least two. Display them on a tiered cupcake stand. Provide bowls of icing, sprinkles, nuts, chocolate and small candies for guests to decorate their own. Decorate the room in the same yummy colors as the icing you provide for the cupcakes. Have dishes of nuts and pastel or primary colored candies on each table. Serve coffee, tea or the favorite beverage of the group. Fun, lively pop music is ideal for a cupcake theme. Anyone who rolls a Bunco gets to wear a cupcake hat that the hostess can make out of felt or construction paper.
Year-Round Christmas Theme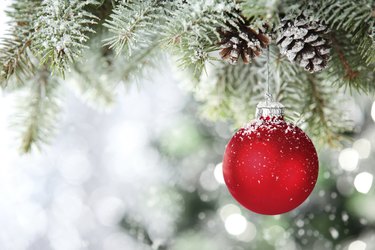 Pull out all the Christmas decorations, regardless of the time of year. Or, if that's too much trouble, pick up a miniature tree and stick it in a bucket filled with marbles or sand. String Christmas lights and shiny garlands around the room. Ask each guest to bring her favorite holiday snack to share. Serve hot apple cider and eggnog. Play Christmas music in the background. Those who roll a Bunco get to wear a deer antler hairband or a garland of stars.