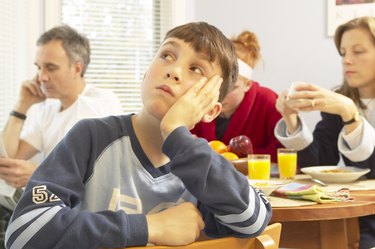 Breakfast may be the most complicated meal to make into a potluck party. Most breakfast items--eggs, hotcakes and fruit--are not very conducive to being prepared a few hours in advance. In some cases, you may have to do a little food prep at the party.
Fruit Salad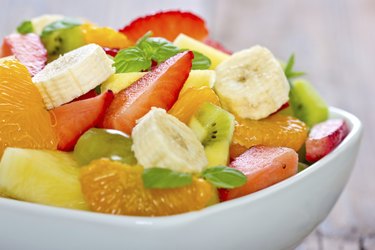 Provide guests at a potluck party with a fruit salad. Pick up some apples, melons, bananas, grapes and berries at the supermarket. Slice the melons, apples and bananas. Mix in a large bowl. If you can, prepare the salad the morning of the party, or just before you go to sleep the night before, so that the fruit stays fresh.
Omelet Bar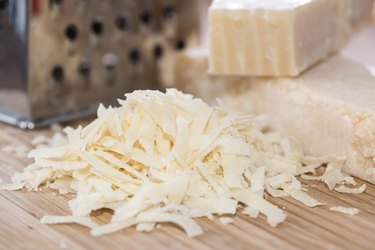 Provide a mini omelet bar. Fill resealable bags with sliced and diced omelet fillings such as green peppers, shredded cheese, tomato, onion or anything else you'd like to have in an omelet. Bring a few cartons of eggs and whip up three or four different large omelets that can be sliced into squares and placed on a tray.
Potatoes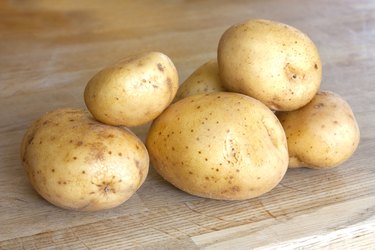 Pick up a few boxes of hash browns in your supermarket's freezer section. Put them in an aluminum baking pan and cover with foil. Just pop them in the oven before serving. For something homemade, dice russet potatoes and onions. Sprinkle them with salt and pepper. Fry your hash browns at home and refrigerate. At the party, toss them in the oven for about 10 to 15 minutes before serving.
Bagels and Cream Cheese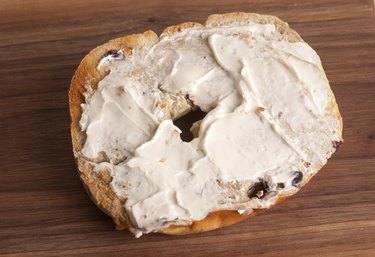 Buy a dozen different bagels and two small containers of cream cheese--one regular, one low-fat. Buy smoked salmon, chives and whitefish at the deli counter. Place everything on a platter and serve.
Muffins
The night before the party, prepare the mixture for a batch of blueberry or banana muffins. In the morning, just about an hour before you leave, fill the cupcake pans with the batter and bake. Keep the muffins in the pan. Let the pan cool enough so you can put them in a paper grocery bag. When you arrive to the party, present guests with freshly baked, warm muffins.