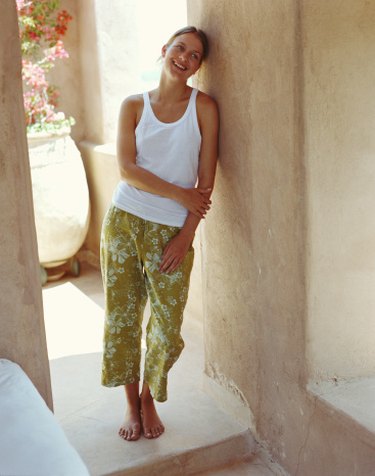 When you use a layer of foam board underneath a stucco wall, also known as the one coat system, you are providing a solid backing for the stucco and adding extra insulation to the wall at the same time. There are several types of foam boards that are used with stucco walls and choosing the right one for you will depend on your specific needs.
Polystrene
Most of the foam boards used with stucco in the one coat system are made out of polystyrene, which is moisture repellent and relatively rigid in terms of its structure. Polystrene is similar to polystyrene foam, but is harder and more durable. It is also used extensively in packing and model making. The two main types of polystyrene insulation board are extruded polystrene (XPS) and expanded polystyrene (EPS) .
Extruded Polystrene (XPS)
Extruded polystrene has a high compressive strength due to its closed cell structure, which also gives it strong thermal properties. It is the insulating foam board of choice for exterior stucco walls that need to be well protected form the elements and highly insulated. It also provides a durable backing to stucco walls and stands up well to wet conditions.
Expanded Polystrene
Expanded polystrene is much softer and lighter than extruded polystrene and is much less durable. Its advantage however is in its flexibility and plasticity. Expanded polystrene is easy to shape and mold into a variety of shapes, and therefore is commonly used with stucco for interior walls where insulation is not an issue, but customized forms are. Expanded polystrene does not hold up to wet conditions well and should not be used under exterior walls in areas with extreme winters.
The One Coat System
Putting a layer of foam board under a stucco wall is known as the One Coat System, as opposed to the Three Coat System. In the Three Coat System, black plastic is first applied to the wall, which is then covered in wire meshing and then finally the stucco. This system gives the wall a metal frame and the water-proof protection of black plastic. In the One Coat System, the frame and the water resistance are both provided by the foam board,