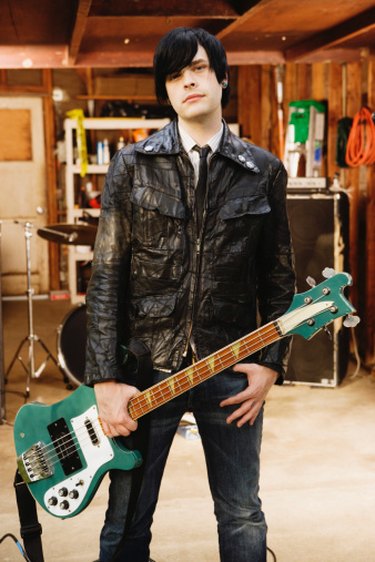 You can rock a leather jacket throughout a lifetime – if it fits. When you've found the perfect coat that makes you feel like a superstar every time you put it on, you never want it to lose that certain je ne sais quoi. Maybe you've inherited a leather coat that looked wonderful on someone else, but on you the sleeves are too long or short. Clothing alterations envelop a kaleidoscope of tailoring possibilities. However, when it comes to leather jackets, altering is typically about making modest fit and style adjustments.
Altering Sleeves
For fashion, a superb tailor is your best friend. If you have impressive sewing talent, you can tackle lengthening or shortening sleeves yourself; otherwise, find a reputable tailor to alter the sleeves of a leather coat. Find and add longer matching sleeve replacements; start by removing the jacket's sleeves from the shoulders. Shorten long sleeves to the wrist or to a trendy three-quarters length by slitting the coat's lining open and marking the measurement with masking tape. A seam ripper, a strong pair of scissors and a leather needle come in handy for this delicate project – be sure to measure your arms accurately.
Make a Vest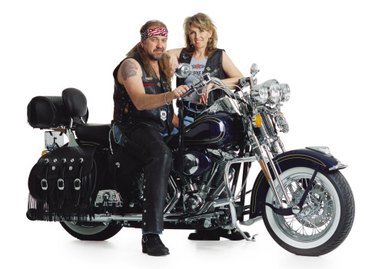 If the sleeves and collar of an old leather coat become ratty or you're opting for an altogether new look, remove them and sport a vest, although this might be easier said-than-done. Leave the removal of clothing parts to a deft tailor; even a worn-out jacket might look better than a butchered vest. Whether you D.I.Y. this project or leave it to the pros, enjoy the cool comfort of a leather vest on a warm summer evening or a hot motorcycle ride.
Downsizing
Hopefully it's just a little nip and tuck that you're after when it comes to altering the size of a leather coat. A slightly oversize leather jacket, altered at the waist, sides or back seams will give you a sleeker shape. However, any more than a little taking-in sets off a domino effect of other fit predicaments, such as sleeve holes and pocket misalignment and overall coat malfunction. A jacket requiring too much downsizing could become a costly endeavor.
Style Alterations
If you're the creative type, add visual interest by mixing materials. Stitch or Velcro a gathered lace hemline to the inside bottom of a leather jacket to add length and an ultra feminine touch. Attach a wide satin sash around the waistline of a long suede coat for a belted look. Personalize a bomber with artistic patches or your company logo – large patches look best on the back of a jacket and smaller ones, on the upper arm or chest. Add almost any visually stimulating material to alter the look of cuffs, collars, waistlines or hems, giving your leather friend out-of-the-ordinary wow-factor.