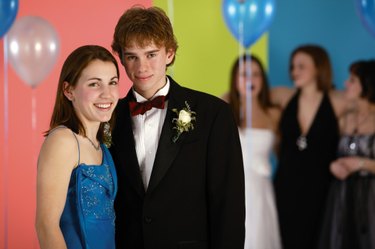 A matric farewell is the graduation celebration for students leaving school in South Africa and other parts of Africa. It is centered on a formal dance hosted at the school or sometimes an external venue. It may also involve an after-party. It is similar to a prom in the U.S., a formal in Canada or a leavers' ball in the U.K. and Australia. A theme determines how an event will look and feel for those attending.
Fun Theme Ideas
A matric theme can be anything the imagination comes up with. Themes can be inspired by a natural setting such as Underwater Paradise or Enchanted Forest. It can also be based on a specific event such as the starry glamor of a Hollywood Oscars Night or the excitement of a Formula 1 race. You can be transported to global party destinations such as New York, Paris or Shanghai for a night.
Historical/Retro Themes
Sometimes the best inspiration may come from the past. This could be anything from a classic '80s bash to a Roman toga party. Think about eras famous for knowing how to have a good time such as the Roaring '20s -- how about a sultry cabaret-like event or a jazzy Prohibition speakeasy? Take some real historical cues and you could end up Walking Like An Egyptian or going Wild Wild West for stampeding sass.
Movie, TV Show, Song or Novel-Based Themes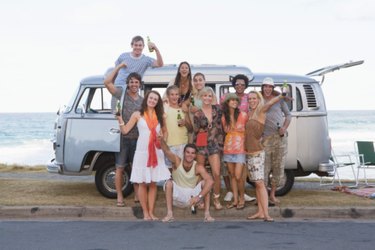 A unique theme could be based on a popular movie,TV show, song or novel. Think about how the dark, romantic mystery of vampires from the "True Blood" trilogy could provide you with a killer setting, or maybe the edgy, urban appeal of the "Street Dance" movie could be featured with graffiti on the walls and projections of street dancing. "Alice In Wonderland," Peter Pan's Never Never Land and "1001 Arabian Nights" are classic fantasy settings that would translate to an enchanting event. Using such themes also immediately give you an event name -- from Casino Royale for a glitzy, sophisticated Bond-like affair, A Midsummer night Night's Dream for an ethereal woodlands atmosphere, to Good Vibrations for a Beach Boys-style shindig like a 60s clambake.
Cultural Celebration Themes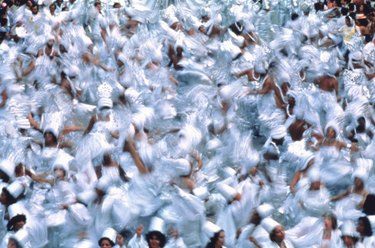 A great source of inspiration is getting ideas from colorful, cultural celebrations around the world. How about the riotous energy of the Rio Carnival or the striking drama of the Mexican Day of the Dead fiesta? Nothing is as elegant as a Venetian Masquarade or as magical as the Thai Festival of Lights. Get completely wacky with the Hindu Holi spring festival or party like they do in New Orleans during Mardi Gras.