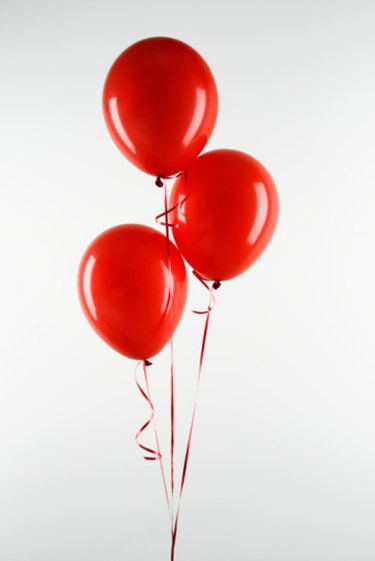 The 50th birthday is a once-in-a-lifetime milestone that marks a full half century of life and experience. A gathering with friends is perhaps the most common way to celebrate, but why not explore more creative and unusual options? If you're looking to celebrate a man's 50th birthday, you have an enormous variety of off-the-beaten-path ideas for making it his most memorable birthday yet.
Trips
Make a themed trip out of one of the birthday boy's favorite hobbies. For example, if he loves to fish, plan a road trip with stops at famous lakes, large fishing outfitters and even tickets to a professional fishing event. For the man with an exceptionally varied and exciting past, try a Memory Lane trip. Blindfold him and take him to the hospital where he was born. Progress to his first school, location of his first date and continue to other sites of fond memories. (Poll close friends and family for detailed information.) For sites you can't visit, such as locations abroad, present him with a memorial gift, such as a miniature Eiffel Tower to commemorate a trip to Paris.
Adventures
Send the adrenaline lover on a birthday adventure. Take him on a hot-air balloon ride or a whitewater rafting trip down challenging Class 6 rapids. Give him and a few friends a helicopter tour of his hometown or favorite city. Send him onto the racetrack for a few laps driving an actual race car. Take him skydiving and have it recorded, then present him with a commemorative DVD of his adventure. Send the 50-year-old and some friends on a hiking adventure on the Appalachian Trail. Outfit them with gear and supplies and let them test their mettle against the elements.
Outings
Forget the bar or restaurant scene. Rent a luxury yacht for the day and let the birthday boy enjoy sailing, snorkeling and swimming all day with friends. Stock the yacht with drinks and hire a chef to cook and serve dinner aboard in the evening. Or, rent a limousine to transport the man and friends to a professional sporting event. Hire a skybox for them and have it catered so they can enjoy the event in style and comfort.
Parties
Throw a black-tie party for the quinquagenarian. Hire good-quality live music and serve upscale hors d'oeuvres. Perhaps the music can be "golden oldies" from either the year he was born, or the hits he enjoyed as a teenager. Make it even more interesting with a masquerade theme. Instruct guests to dress as elegantly as possible. Alternatively, hold a "cool" party. Use an ice skating rink as the venue (provide skates for guests). Put out a large mat for guests who don't want to skate and set up a bar with ice-cold cocktails and beer. For refreshments, serve ice cream and frozen fruit.