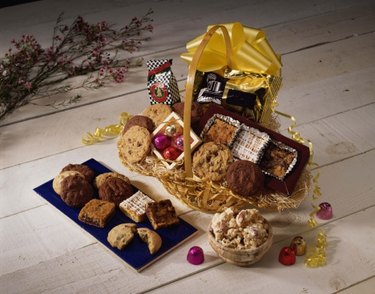 A gift for your boyfriend offers him a glimpse of who you are and how much he means to you. While it's likely that he would appreciate any gift you give to him, a DIY gift holds special meaning, because you took the time to think it through and to make it. A variety of options exist, and one or more of them would help you mark a gift giving occasion with your boyfriend nicely and without a lot of expense.
Portrait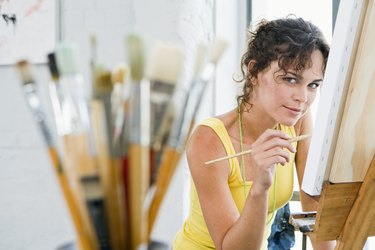 For an artistically inclined woman, a personal portrait of her boyfriend offers a viable gift option. An advantage of drawing or painting a portrait is that you can create a portrait from a number of reference photos as well as live sittings. This allows you to use the facial expression from one portrait, the pose of another and the outfit from another still. If you draw a portrait for your boyfriend, give yourself plenty of time to finish it before the gift giving occasion arises.
Personal Shadowbox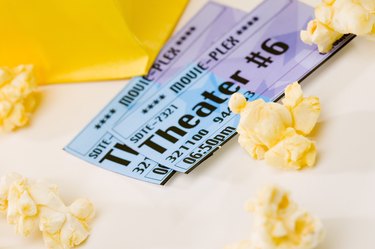 Some couples save the little tidbits from the events they've attended together and memorable occasions they've shared. This includes items like concert ticket stubs, beautiful rocks found on nature walks, postcards from a recent vacation, special collectibles like coins or the small love notes you tuck in each other's lunch boxes. Making shadowboxes is simple, because shadowbox kits are available in stores as well as online. Line your boyfriend's shadowbox with pretty paper and fill it with the mementos of your relationship.
Coupon Book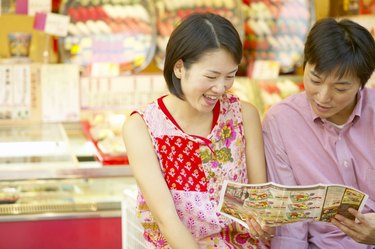 If you cook lasagna like no other or plan the best afternoon outings, give the promise of these items to your boyfriend for your next gift giving occasion. To make this, create a coupon book of all the little things your boyfriend likes that you do for him. This could include a free massage, taking his dog for a walk, dinner and movie or a hike in the woods. Make a book of coupons and write a gift on each coupon, which he can redeem at a future date. Bind the book with ribbon and attach a handmade card.
Gift Basket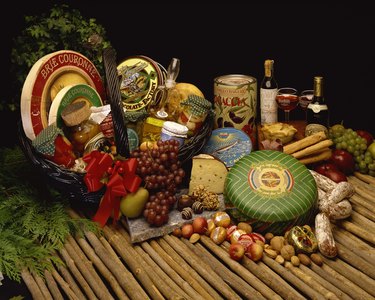 A gift basket allows you to fill a basket with all the delicious items your boyfriend loves. If he's a pasta fiend, make a basket filled with a variety of pasta and sauces. Include some samples of your own homemade sauces in jars for which you've created hand-drawn labels as well as some homemade Italian garlic bread. If he loves chocolate, make a variety of homemade chocolates. You can find recipes for these online or in cookbooks. Add a few bottles of dessert wine to the basket as well. When creating a gift basket for your boyfriend, start by thinking about the hobbies or foods he enjoys and stock up on those items. Place them in a basket and top it off with a large bow.