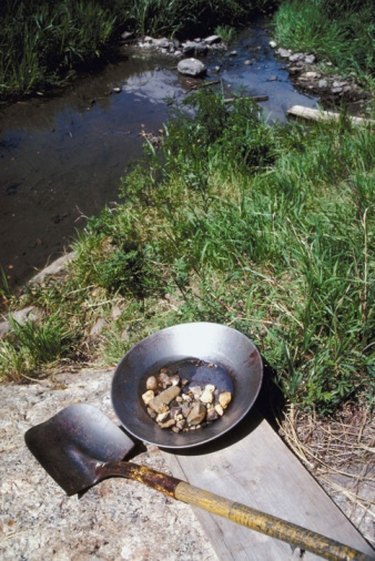 History can become interesting to children if they become engaged with activities or games. These crafts can help kids learn about the gold rush, which was an interesting time in American history. Feel free to use one or all of these crafts to help your gold rush lesson in the classroom or at home.
Make-Believe Gold Panning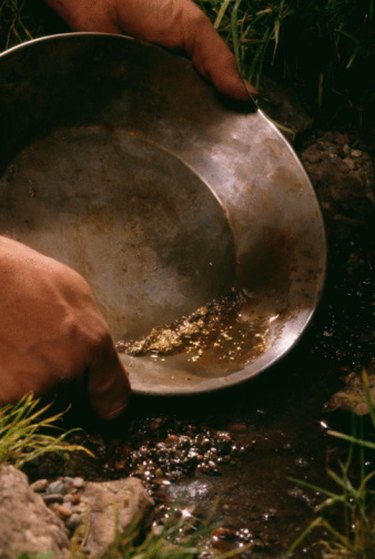 Take a pie tin. Glue gold glitter, sand and fake gemstones on the inside. After the glue dries, the children can pretend to pan for gold.
Pet Gold Nugget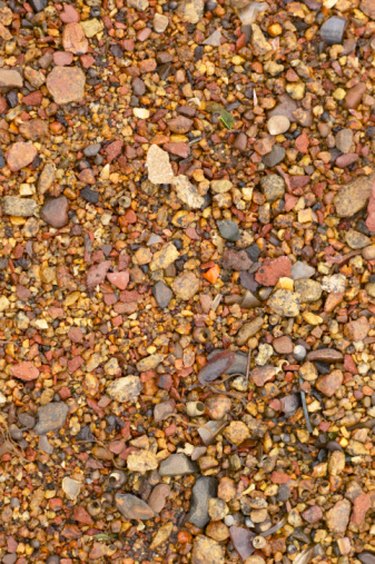 Create a pet gold nugget. Have children pick out their rock. With plastic gloves, roll the rock in glue and then roll it in gold glitter. After the glue and glitter dries, glue on googly eyes, An alternative to glitter is to have the children paint gold paint onto the rocks. Make sure each child writes his name on the bottom of the rock.
Gold Dust Nameplates
Create a gold name plate. Using cardboard, cut out rectangles or squares for each child. Let the kids paint them any color they'd like with tempera paint. After the paint dries, ask them to write their names with marker. Trace over the marker with white glue. Apply gold glitter to the glue. Allow to dry. Glue items to the nameplates for decoration, such as small stones, twigs, sand, photos, etc.
Cup and Gold Nugget Game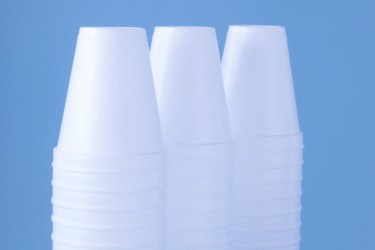 This gold rush twist on the cup and ball game can entertain children for a long time. Either paint a ping pong ball with gold acrylic craft paint or roll it in glue and then gold glitter to give it the "gold nugget" effect. Take three plastic cups and set them up in a row. Place the ball underneath one of the cups and then switch the position of the cups a few times. The audience will have to guess which cup the nugget is under. Each child can make her own set, as this is a very simple craft for any age.