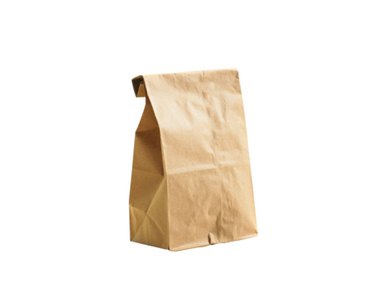 Paper bag skits are often used as ice-breakers in new employee training. The theory is to get people who don't know each other well accustomed to working with each other to achieve a common goal. Use the same techniques to create camaraderie in schools and youth groups, or at wedding or baby showers. The skits are short, inexpensive and a good way to break up cliques of people and encourage mingling.
Puppet
Fill several paper bags with the same materials. Include things like tape, scissors, colored fabrics and various shapes of pasta. Divide the group into smaller groups. Give them a short time frame, like five minutes, to create a puppet and a skit. Allow each team to present their skit. Provide a prize based on the best puppet and most creative skit. Keep the prize simple, like a candy bar, a package of fun pens or a packet of gourmet hot chocolate.
Baby
Divide each group into teams of two and give them each one paper bag. On a table, stack infant diapers, baby clothing, pacifiers and safety pins. Also have a stack of newspapers and markers on the table. Give each team 30 seconds to diaper and dress their paper bag baby. Give bonus points to anyone who creates a body by stuffing the bag with newspaper and drawing a face or belly button on their paper bag baby.
Wedding Dress
Fill the paper bags with toilet paper, tissue or construction paper, tulle, ribbons, scissors and glue. Make art supplies like markers and yarn available to each team. Divide your group into teams and give them each two paper bags and a short amount of time to make their paper bags into a bride wearing a wedding gown and a groom in a tux. Ask each team to put on an abbreviated wedding skit. Give extra prizes for teams that do unusual things like dancing down the aisle or get married to rap vows.
Improv
Fill paper bags with a variety of non-related items. Choose random things from various rooms and put them in the paper bags. Fold the bags shut and put them on a table. Divide your group into small teams of three or four and allow them to come up and choose a bag. They can pick any bag but they can't look inside. Give the teams five minutes to create a skit using all the items in bag. Discuss whose skit was most creative, whose used the elements in the bag in the most unusual way and whose skit was the funniest. Give prizes based on the results.