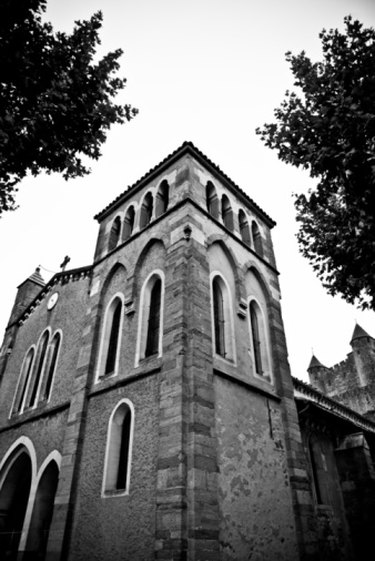 A century is a milestone for any building, but for a church it represents a particular achievement at the heart of its community. It is an occasion in which not just the congregation, pastor and volunteers should be proud, but also the entire community, which benefits from the good deeds and work that spring from its influence. The 100-year anniversary is an opportunity to celebrate the lives and works of all who have worshiped there. With a little thought and imagination you can make it a celebration that will be remembered for years to come.
Open Up Your Celebrations
Your church is at the heart of your community, and many residents have been influenced by it or its congregation over the years. Open your celebration and invite the entire community. Post leaflets, put up posters in legal locations and contact your local newspaper to see whether it can announce your event. Try to make your milestone a real community celebration.
Play Dress-up
Dress up in the fashion of 100 years ago. If the congregation members are the fun-loving types, encourage them to dress up in historical clothing and attend services in their costumes. Rent a costume for the day or find local companies that specialize in period costumes. If you're feeling crafty, download for free or purchase sewing patterns that will allow you to make your own authentic clothing (see Resources).
Go Old-school With Hymns
Sing the songs of your forefathers. Your church may be traditional, or you may break out the guitars to worship in a more modern fashion, but either way it's unlikely you're singing the exact songs your ancestors did. Put together a program of hymns people sang 100 years ago and you'll realize that music and language may have changed, but the sentiment hasn't (see Resources).
Know Your History
Put together a history of your church to sell. You can be as ambitious as you like, making a 100-page, perfectly bound book or a four-page photocopied booklet. A book will be a great way to teach the younger members about the history of your church. Ask congregation members for old photographs of the church or church events. Ask your local paper whether there are any stories in its archives you can include. Or visit your local library to see whether it has any material you can use. All profits from sales can go toward the cost of the celebrations and the upkeep of the church.