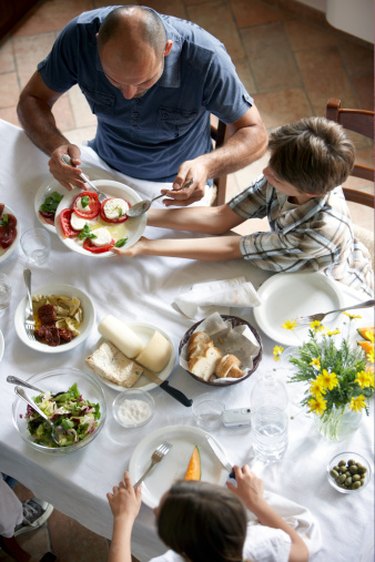 Italy is famous for its delicious cuisine and wines, making it the ideal inspiration for a gift basket theme. With so many varieties of food, drink and other Italian gifts to choose from, it's easy to create a one-of-a-kind Italian gift basket that will truly wow the recipient.
Food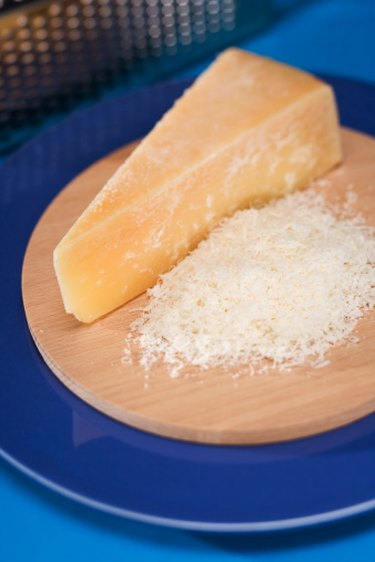 No Italian gift basket would be complete without some of the rich, palate-pleasing Italian foods. Include pasta and pasta sauce in your gift basket, along with olive oil, balsamic vinegar and Italian seasoning. You could also include varieties of Italian cheese, such as Parmesan or Parmigiano-Reggiano, and small jars of banana peppers, anchovies, artichoke hearts and sardines. Don't forget prosciutto, salami and Italian sausage. Place Italian bread sticks or Parmesan crackers in the basket to serve as appetizers. Toss in a jar of Nutella or some Perugina Baci chocolates for a sweet finish.
Beverages
With its reputation for romance and sophistication, you'd be remiss not to include some of Italy's famed beverages. Include a bottle or two of Italian wine, such as chianti, moscato or soave, and some champagne, such as Asti Spumante from Italy's piedmont region. For cappuccino lovers, Italy's Illy may be a big hit, as would Pocket Coffee, Italian cappuccino inside dark chocolate. You could also include Beverly, a favorite Italian soft drink.
Kitchenware
Include a set of wooden utensils in your gift basket, such as spoons. Add a cheese grater, a colander and a small spice rack. You could also include a set of marocchino or espresso cups for serving Italian drinks at home, or a carafe and set of wine glasses for enjoying Italian wine. Or, try a Bialetti coffeemaker, a staple in many Italian homes, or a gelato maker for sweet after-dinner treats.
Other Items
Add decorative Italian touches to your gift basket. Include red, green and white (the Italian flag colors) dish towels or potholders. You could also include an Italian cookbook, a travel guide for Italy, an Italian phrasebook or a map of Italy. Or, include some well-known Italian music; you can stick to classics like Pavarotti or branch out into more modern music with artists like Neffa or Sonohra. For an extra dose of Italian ambiance, include a few movies shot in Italy, such as "My House in Umbria" or "Under the Tuscan Sun."