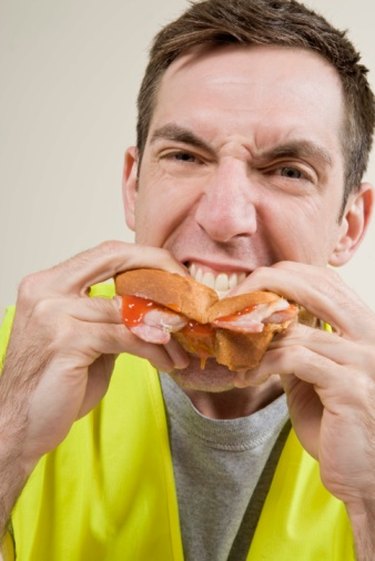 A sandwich bar is a fun and filling way to satisfy finicky eaters and voracious consumers alike. Variety can be had in everything from breads and meat to cheeses, veggies and condiments. Done correctly, a sandwich bar includes enough diverse ingredients to make any sandwich, from a classic turkey club to a gourmet chicken focaccia panini topped with Brie and fresh tomatoes. Fresh ingredients and a balance of flavors are the key.
Breads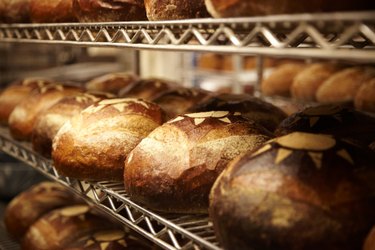 A diverse sandwich bar starts with an assortment of breads. Consider stocking hard rolls, wheat, rye, sourdough, Italian and pita breads. Bagels, croissants, Kaiser rolls and English muffins are lesser thought of alternatives that make great additions. For a special treat, visit your local bakery for organic, freshly baked baguettes or a crusty bit of French bread.
Meats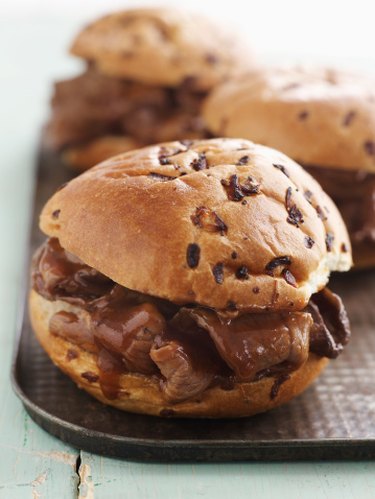 When selecting meat items, consider commonly enjoyed ingredients, such as ham and turkey, of which there are plenty of varieties. Oven-roasted, brown sugar-glazed, honey-smoked, maple-glazed, cracked pepper and other cooking styles add zest and richness to familiar meats. Since a great sandwich bar should have at least four choices, consider offering pastrami, bacon, roast beef, chicken breast, salami, prosciutto, beef or German bologna. Alternatively, you can think beyond deli meat to meatballs and chicken, tuna or seafood salads.
Veggies and Fruits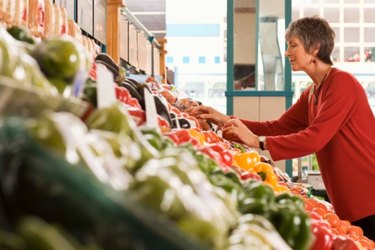 Must-have toppings for any sandwich bar include lettuce, tomato, pickles and onions. Other possible vegetables to include are marinated or fresh mushrooms, French-fried onions, alfalfa sprouts, avocado, celery, carrots, bell peppers, jalapeños, pepperoncini, black olives, artichoke hearts, arugula, zucchini, baby spinach and cucumbers. Apple slices, cranberries and dried apricots are options as well.
Cheeses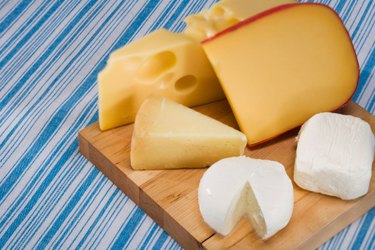 Swiss, white or yellow cheddar, and American are all potential cheese choices for a sandwich bar. For those sandwich eaters who enjoy a little spice, also stock horseradish cheddar or a jalapeno cheese. Asiago, crumbled bleu cheese, sharp provolone, muenster, Colby jack or mozzarella can be popular choices as well.
Condiments and Toppings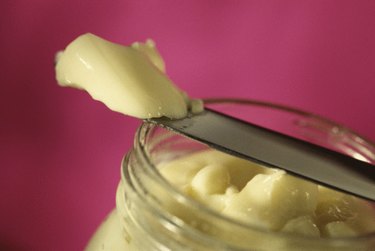 Common sandwich condiments, mayonnaise and mustard are givens for any sandwich bar. However, additional topping options include barbecue sauce, horseradish sauce, vinaigrettes, jalapeno pepper sauce, oil, pesto spread and coleslaw. For more adventurous palates, cream cheese, boiled egg slices, sauerkraut, capers, parsley, garlic cloves, oregano and walnuts add depth to any sandwich.
Healthier Options
Low-sodium ham, turkey breast, chicken breast and roast beef are available at most delis, and should be stocked for health-conscious gourmets. In addition, products like low-sodium Muenster or provolone, and low-sodium, low-fat yellow and white cheeses offer health-conscious options to any bar. When these ingredients are coupled with the ability to make all-veggie sandwiches, a health-conscious yet tasty sandwich spread is the result.