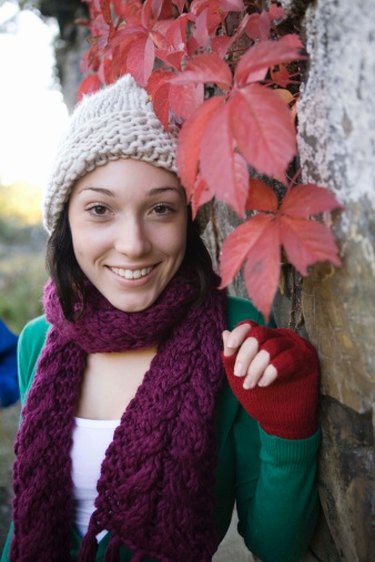 Whether you're searching for a gift for your teen girl's birthday, want to reward her for a job well done in school, or make her Christmas memorable, it's important to present her with gifts that she loves. Your teen daughter's changing sense of style and social interests can give you an indication of the gifts you can give that she'll always remember.
Music
Surprise your 15-year-old with a music gift that will make her birthday extra special. Purchase an iPod in her favorite color, along with a gift certificate for song downloads. Or, purchase a new stereo system for her room so she can listen to her favorite artists with quality speakers. For a birthday experience she'll never forget, purchase tickets for her to see her favorite band or artist perform, along with a digital camera so she can document the night with her friends.
Fashion and Accessories
Most teen girls are interested in fashion, so you can't go wrong by presenting your niece with a gift card to a department store that sells the latest trends for Christmas. A pair of designer jeans or accessories, like scarves, belts, and colorful bangles, will make ideal holiday gifts as well. If your niece's sense of style is becoming more sophisticated, you can also purchase a small handbag and matching shoes for her as a way to say "Merry Christmas."
Cosmetics
Purchasing cosmetics for your daughter, such as assortments of tinted lip gloss, blush, and mascara, will help her to improve her look without looking too mature. You can also present her with a set of scented lotions, body sprays, and bubble baths as a gift, or a new more "adult" perfume for her to try. Present these items in a decorative basket or box in her favorite color, along with some accessories for her hair, like quality shampoos, conditioners and headbands.
Social Activities
Your 15-year-old will want to spend as much time with her friends as possible, so organizing a social activity is a great way to reward her for a job well done in school. Drop your teen and her friends off at the mall for a few hours so they can try on shoes and outfits and have lunch together. Let your teen go on an outing of her own to a bowling alley or the movies at facilities that are close to your home to give her the freedom to enjoy the company of her peers.
Room Makeover
If your teen daughter's sense of clothing style is changing, chances are her home decor preferences are as well. Wish her a happy birthday by giving her room a makeover. Replace her butterfly or heart-patterned sheets and comforter with a more sophisticated design like stripes or polka dots Replace the light fixtures in her room to something more mature. Allow her to choose the color scheme for the room, and encourage her to make the design decisions. Take pictures of the process and add it to a scrapbook to complete her 15th birthday gift.