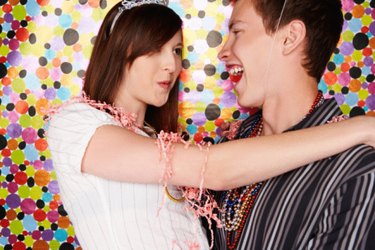 Before Christmas became the most popular gift giving holiday, New Year's was the day to treat your friends, family and leaders with gifts. In the tradition of good wishes and embarking on a fresh new year, most gifts symbolize wealth, prosperity, fertility or luck. From the ancient times to today, New Year's is a time to convey your hopes for a prosperous year with a token of affection.
Celts and Romans
The ancient Celts gave mistletoe, their sacred plant, at New Year's, to encourage romance, vitality and fertility in the coming year. Romans gave branches from sacred trees growing in the groves dedicated to Strenia, the goddess of luck. Later, the Romans gave coins with the face of Janus, the god of January, on them, honey or cakes for a sweet year, or gilded nuts to promote a wish for wealth and luck. These gifts were called strenae.
Medieval and Victorian Gifts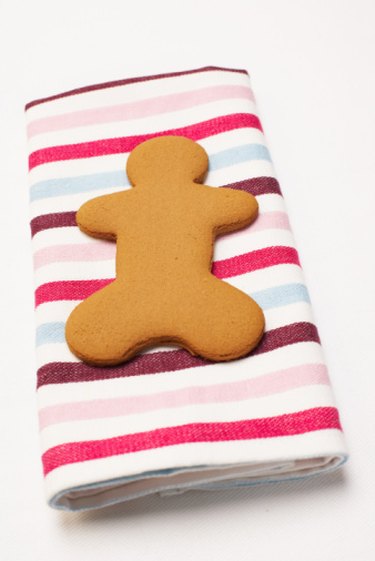 Gifts of jewels, gold, silks, and sweets were given to the kings and queens of England. Queen Elizabeth received such large amounts of these gifts that she had to keep an official register to keep track of who sent what. Less wealthy English citizens traditionally gave each other oranges pierced with cloves to flavor wine, or gloves for New Year's. The gift was a practical choice during the cold winter months. Treats like marzipan, gingerbread and wine were common gifts for family members, as well as small metal gifts like snuff boxes and pens. Children might receive small books of religious instruction.
Chinese New Year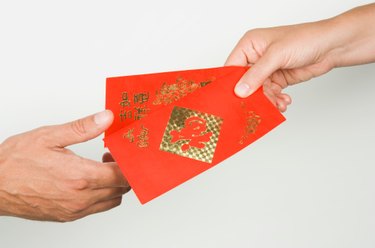 Celebrated on the first lunar moon of the year, New Year is the biggest celebration of the year in China. Gifts are given with regularity during the celebration, and small tokens include rice cakes, flowers and melon seed. Oranges and tangerines, which symbolize wealth and prosperity are also given. Perhaps the most well-known Chinese New Year gift is the Lai-See envelope, a red envelope containing money. These are given to children and unmarried adults. The red color symbolizes luck and good wishes, while the money is to be used for treats.
Modern Gifts
Whether you choose an affordable bottle of sparkling wine for a party host or splurge on an import for a special recipient, a bottle of champagne is the traditional beverage to uncork at the midnight hour on New Year's Eve. Present the wine bottle in a pretty wine sack made of velvet or metallic brocade fabric. Tie a bottle stopper to the neck of the package with ribbon, or use the cord from the wine sack, to complete the gift. Jewelry, especially pieces designed to become heirlooms, sweets and gloves are practical modern gift choices.