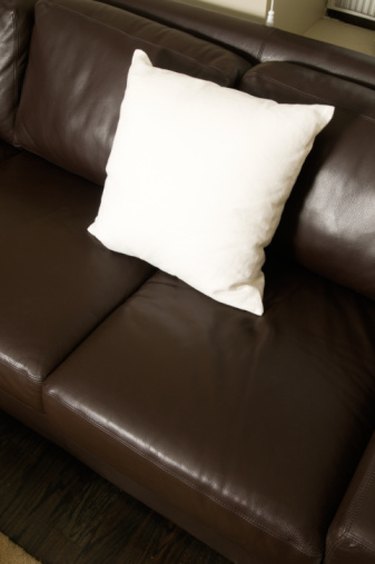 Not just for footballs, leather serves as a suitable material for carryall bags, wallets, belts, shirts, pants, jackets, shoes and more. Customized leather turns heads and makes a style statement. Custom-painted leather apparel and accessories are one means of leather customization that will make you stand out in a crowd. But paint does not adhere well to all leather, so it is important to use the right kind of paint while painting it. In order to make paint stick to bare leather, it is important for the paint to penetrate deep into the surface.
Leather and Its Sensitivity to Paints
Dry and rough leather welcomes paint and allows the paint to stay there for a long time. However, some paints are oily; some leather items possess shiny and glossy surfaces; these are factors that can make painting a piece of leather difficult. Before starting the leather paint job, it is important to determine if the leather is paint-friendly by testing it. Apply paint on a small area that is not easily visible.
Water-Based Paint for Leather
Water based acrylic paints are considered best for staining leather, as water-based paints are easily absorbed by leather in comparison with enamel-based paints, resulting in a smooth texture. Moreover, water-based acrylic paints are less prone to crack and chip when folded.
Dyes Used on Leather
Leather dyes are good for enhancing the look of leather by adding personal touches into it through the application of color. Leather dyes, especially vegetable dyes, are well-absorbed by raw leather components. With leather dyes, it is advisable to re-coat on a regular basis to maintain a color shade.
How to Apply Paints on Leather
The fact that most commercial leather is already a finished product, made glossy and finished with protective coating ,requires anybody who wishes to change or alter a leather piece's color to know the basics of the leather and how it's finished before attempting to apply paint to it. Before applying paint, clean the surface with soap and cloth. Further, remove all oils and wax by wiping it with rubbing alcohol. Follow this with a test sample. If successful, go ahead with painting the surface.