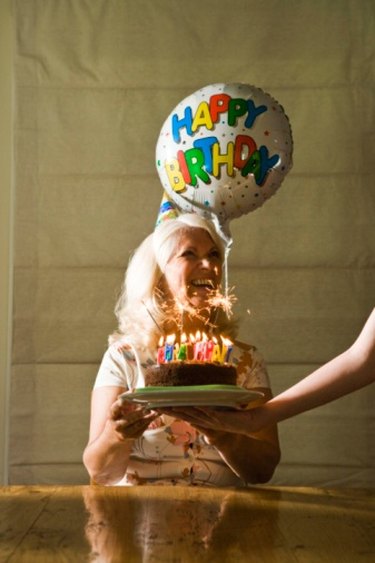 Turning 40 is a milestone that should be celebrated well. Doing something special and putting the "Over the Hill" parties to the wayside can make your 40th birthday a night to remember. Plenty of options are available to turn your 40th from just another birthday into something fabulous.
Go Back to Your Youth
Think back on what you used to love to do when you were younger and incorporate that into your party. Whether you loved skating or were an avid dancer, you can re-create the best moments of your youth for one night. Throw an adults-only skating party with your friends or reserve a spot at a nightclub and dance the night away.
You can also celebrate the decade you were born with a house party complete with music, food and games from the year you were born, and having people dress up in something from that decade.
Take a Trip
Celebrate 40 in a new city. Get your friends, or just your loved one, on board and book a trip somewhere you have been wanting to visit. Plan a trip to wine country with your spouse, or ask all your close friends to take a birthday cruise with you. Surrounding yourself with loved ones in a new place can be a new and different way to usher in your 40s.
Achieve a Milestone
Turning 40 is a benchmark in life. Consider setting out to achieve a lifelong goal you have always wanted to scratch off your bucket list. Conquer a marathon, hike a certain canyon, skydive or start that novel you've always wanted to write. Pick a goal you have set for yourself and reach it on this big birthday.
Throw a 40th Fiesta
There is no better reason to throw a party than a birthday, and a fiesta is a creative twist on the average birthday party. Go all out with the Mexican theme and turn your house into a giant fiesta complete with a pinata, margaritas, Mexican food and music. Have everyone wear something brightly colored or with an island feel and dance all night.