A number of different tool manufacturers produce tools similar to Dremel's rotary hand tool. Although Dremel was the first to market with their small and popular rotary tool, several others have now followed suit, creating powerful and useful rotary tools for not only hobbyists, but for professionals as well. The most popular aspect of the Dremel rotary tool is its compact size and the wealth of different bits that it can accept.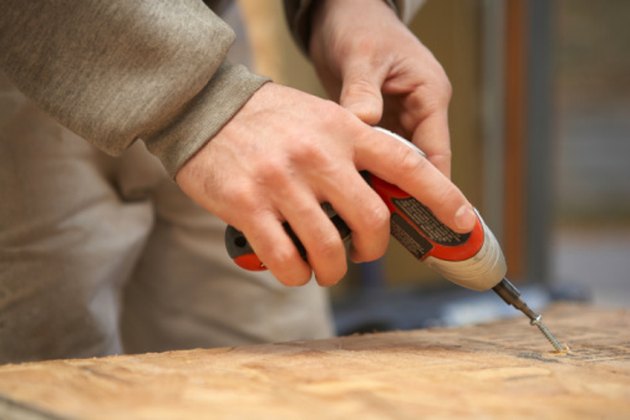 Dewalt
Dewalt Hand Tools offers a single rotary tool to compete with the Dremel tool. The Dewalt 18 volt cordless cut out tool has a tool free bit changing collar that allows you to avoid the hassle of using a wrench to loosen and remove the rotary tool's bit. It features a 26,000 RPM motor as well as a guide plate that allows you to utilize the rotary tool as a drywall cutter.
Milwaukee
Milwaukee's M12 cordless multi tool is a 90 degree angle tool that allows you to use it as a cutter in tight areas and also as a rotary detailing tool. You can fit it with sanding pads that will allow you to finely detail sand tight corners, and it has a variable speed dial that allows you to tailor the speed setting of the tool to the job you need to perform. The M12 is powered by a rechargeable lithium ion battery pack and comes with a carrying case.
Rotozip
Rotozip offers three Dremel-style tools, including two specifically designed as drywall cutters with 30,000 RPM motor speeds, and one that includes a carrying case and additional tool bits. All are corded power tools, better for providing consistent power and torque than comparable battery operated tools. Rotozip's rotary tools feature sealed switches to protect the internals from dust contamination.
Gyros Rotary Tools
Gyros tools offers a line of competitive Dremel-style tools in both corded and cordless varieties. These rotary tools, as opposed to utilizing specialized bits, work with Dremel bits to allow users to purchase bits for the tool at their local hardware store, rather than through Gyros' website.. The 1.2 amp tools feature variable speeds between 5,000 and 25,000 RPM and are covered by a two-year manufacturer's warranty.