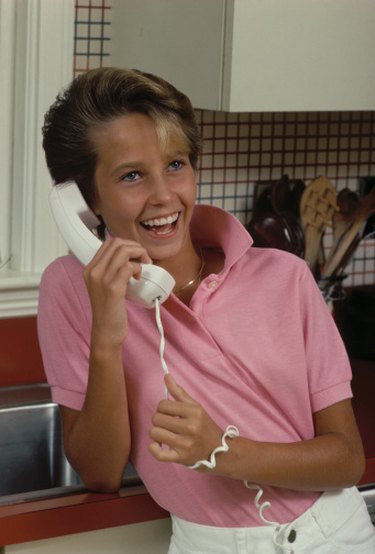 Kids crafts celebrating the 1980s is ideal for a themed birthday party or when listening to pop music from the 80s. You may remember the distinctive fashions from the 80s, such as high-tops and neon colors, or the music of Michael Jackson and Cyndi Lauper. If you are hosting a party or just want to have some fun, work on these 80s crafts for kids that will help you feel nostalgic for the decade.
Buttons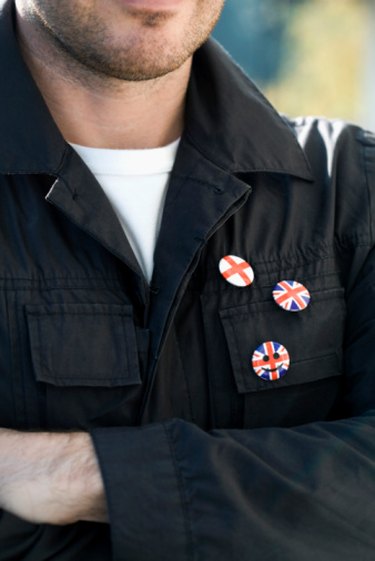 Older children and teenagers will enjoy making personalized buttons. Back in the 1980s, teenagers wore buttons with the bands they listened to or with some image their expressed their personality. Offer your kids paper and markers to design their own buttons. You may purchase a button maker or kit from your local craft and sewing store. Once your kids are finished with their design, cut out the drawings and use the button maker to pop the drawing into the button. Use caution with younger children because the buttons do use a pin in the back.
T-Shirts
You might remember those graphic T-shirts from the 1980s, with loud colors and bold prints. Help your kids, make their own 80s T-shirts. Buy some inexpensive white or neon colors T-shirts. Purchase iron-on letters, fabric pens, rhinestones, and sequins. You may also need sewing needles and thread for the sequins or fabric glue. To use the rhinestones, you may use glue or a rhinestone setter. Let your children work on their own T-shirt designs and help younger children with any iron-ons.
Cartoon Crafts
You may remember the cartoons that were popular in the 1980s, such as the Smurfs and the Care Bears. Crafts with cartoon characters work well with children. Smurfs may be crafted out of air dry clay and painted. Or you may use colored polymer clays, such as Pfluffy or Sculpey, which may be hardened with baking in a conventional oven. Other crafts from cartoon characters may be printing out images onto sticker paper and sewing stuffed animals.
Slap Bracelet
Recreate the 1980s slap bracelet fad with your kids with old measuring tape. Help your children cut the measuring tape into approximately 6-inch strips. Glue on magnetic strips on each end. Measure and cut bright fabric to cover the measuring tape strips. Glue together and give your kids fabric markers, ribbons, and glitter to decorate the bracelets. Once it all dries, show your children how to slap the bracelets on.