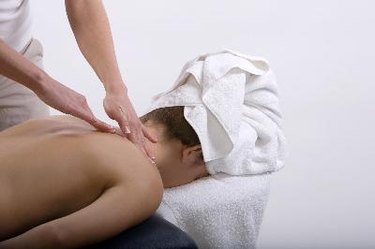 Celebrating your birthday with your boyfriend is a no-brainer, but if he isn't particularly creative, it may be up to you to do the planning. That might not be such a bad idea -- it is your birthday so why not call the shots? Still, you want to plan something the two of you can both enjoy. A few classics from your dating playbook and a little persuasion can ensure that this birthday is your most memorable yet.
Inspire the Planner
If you and your man have been together for a few birthdays by now, odds are he has hit a home run or two. If you long to relive an old romantic weekend trip or a surprise gift, remind him of how well he did and what it meant to you. By praising his past success and detailing just what about it made the gesture special, you boost his ego and give him inspiration to outdo himself when planning your next big birthday surprise.
Get Out of Town
A change of scenery can be a refreshing way to celebrate your birthday, especially if you have a loved one with you. Put your heads and your budgets together and plan a weekend getaway -- if you love the outdoors, go to a lodge or a cabin in the woods. Don't get along with mother nature? Try a weekend excursion to a high-class hotel where you can hole up with each other and escape from your everyday obligations.
Hit the Spa
Even if your boyfriend normally winces at the idea of spending a day at the spa, a spa day for two can be romantic and relaxing for both of you. A day of soaking in mud baths, enjoying massages and feeling pampered together will help you achieve a new level of peace and calm. Go out to a low-key restaurant afterward to keep your stress level low all throughout your night.
Old-Fashioned Celebration
Feel nostalgic for the birthday parties of your childhood? Don't worry -- you can recapture that magic and excitement with your boyfriend. Plan an afternoon at an all-ages recreation center, where the two of you can take part in miniature golf, go-kart races and arcade games all day long. A date at the roller rink or ice skating rink does the same job of recapturing childhood birthday party magic -- you and your boyfriend will forget that you've aged at all, at least for the day.