Things You'll Need
Iron skillet or standard frying pan

New York strip

Knife

Seasoning of your choice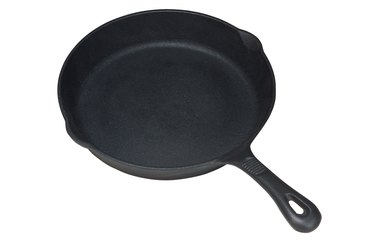 Pan-frying your New York Strip is the best alternative if you are unable to grill your meat. Grilled meat usually provides the best flavor and texture, but you can easily mimic the grilled flavor of meat with a good pan or iron skillet.
Pan-Frying a New York Strip
Step 1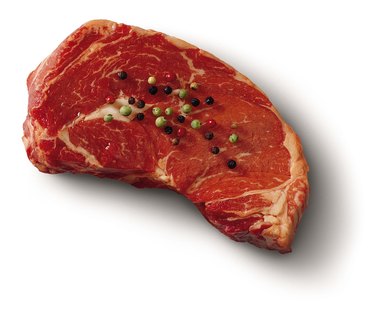 Trim your meat and season with your choice of flavors. For a simple delicious steak every time, season with salt, pepper and a bit of rosemary. For more intense flavors, use a liquid marinade, such as soy sauce, Worcestershire and black pepper — let the meat to marinate for at least two hours if not overnight.
Step 2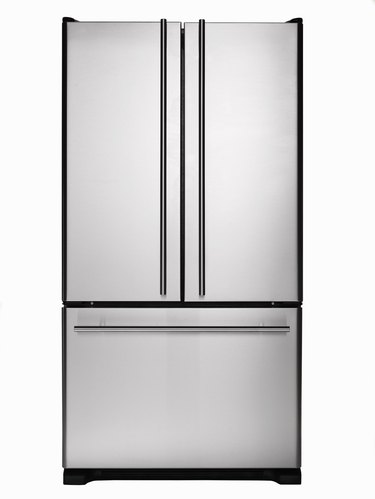 Take the steak out of the refrigerator and allow it to come to room temperature if it's been marinating in the cold fridge. You want your steak at room temperature before you begin to cook it — cooking cold meat yields tougher steaks.
Step 3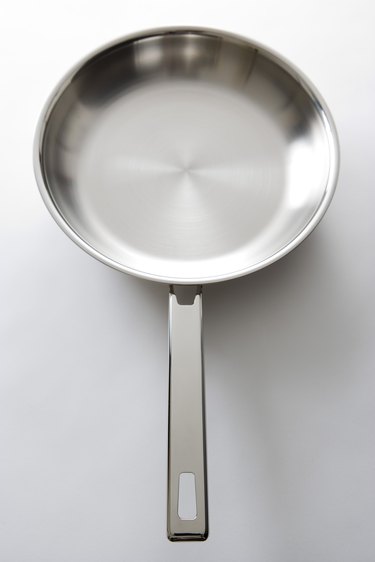 Heat your pan and place a small amount of oil in the bottom if using a cast iron or stainless steel skillet. Allow the temperature of the pan to get to a medium-high heat; you can test the heat of your oil with a drop of water. If the oil sizzles and pops when the water hits the pan, you're ready to add your steak.
Step 4
Put your New York strip into the pan, with the widest side down. The meat should sizzle when it's placed in the pan. If you do not hear the oil sizzle, it is not hot enough.
Step 5
Sear your meat on one side and then lower the temperature to medium heat. Let the strip cook for 6 to 8 minutes (depending on your meat temperature preference) on each side.
Step 6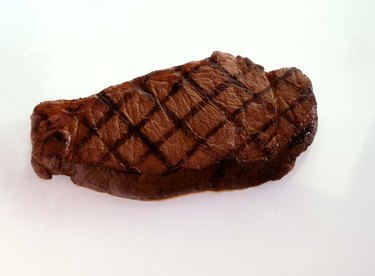 Take the meat out of the pan. To ensure all of the juices stay locked inside the meat, let the steak rest for at least 5 minutes before slicing.
Tip
New York strips are usually extremely tender, so marinating overnight is not necessary, but will provide a great depth of flavor. If you have a tougher cut of meat, the longer you marinate it, the more tender it will get.
Warning
Try to only flip your steaks once throughout cooking, the more times your flip your steak, the less tender it will be.