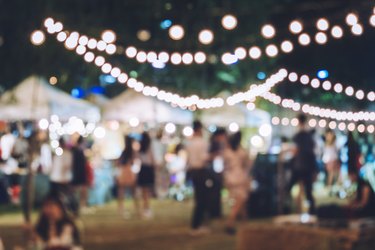 Your 10-year high school reunion is a once-in-a-lifetime celebration. Often, it provides the first opportunity you will have post-graduation to meet with a large group of your high school peers and catch up with one another. However, the 10-year high school reunion doesn't simply just happen. If you don't step up to plan for the event, no one else may and the opportunity won't come around again. Whether you work alone or put together a reunion planning committee, streamline your work planning the 10-year reunion so you can plan the event with minimal hassle.
Get 10-year Reunion Ideas From Classmates
Survey your classmates. Your high school may have a list with your former classmates' current contact information. You may also find success locating a number of high school classmates with online social networks.
Send out a multiple-choice survey to your classmates and ask for them to vote on their preferences for a 10-year high school reunion date, venue and activities. You will not be able to plan a reunion that perfectly satisfies all of your classmates, but you do want to plan a reunion that will attract the greatest number of them.
Secure financing and plan the budget. Your high school may have some funds available for your class to use for the event. Otherwise, you will have to ask classmates to pay at least a portion of the expenses or engage in other fund-raising activities, like bake sales and rummage sales. Ask classmates how much maximum they would be willing to contribute in your survey, and ask for payment by mail or online well before the event.
You can attract more classmates to the 10-year high school reunion if you offer at least one free activity during the day, such as a tour of the school, a visit to a nearby attraction or an outdoor picnic potluck. You can then offer a dinner or a round of cocktails at an evening gathering for which you will require a partial payment. Plan within the budget; if you can only get $50 from each classmate, plan accordingly.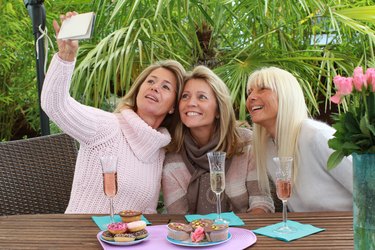 Make reservations. Based on the answers you received in the survey, identify the most popular dates, venues and activities. Decide upon the reunion's itinerary, and make reservations wherever necessary. Ask about group discount rates.
Provide the venues with an attendance estimate based on the number of people who said they could attend that weekend times two, assuming they each bring a guest. Update the places with a more exact number after you send your invitations.
Decide on a theme. Your 10-year high school reunion will be more memorable if you give it a theme. Think of the music and entertainment that was popular during your high school years. You can also base the theme on some of those your class had for the prom, Homecoming dances or graduation.
Mail or email the invitations. Put an RSVP date on the invitations so you have a finite date on which you can calculate exact attendance numbers. The RSVP date should be no longer than a month after you mail out the invitation, lest your classmates forget to reply.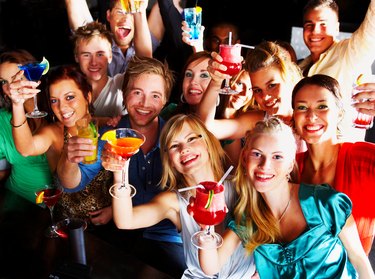 Put together mementos for the reunion. Ideas include a pin board or a presentation software slide show of pictures and memories from your time in high school. Ask your classmates for copies of pictures and for their favorite memories.
Tip
A weekend is usually the most ideal time for a reunion. This allows people who live out of town to get away from work without necessarily taking days off.
Summer and autumn are popular times for high school reunions. Summer allows for outdoor activities and also tends to work better for classmates with children.
Warning
Start planning for the reunion as many as two years beforehand. While it is possible to throw together a 10-year high school reunion in a few months or less, you will likely have fewer classmates show up with limited notice. Limited planning time also restricts your access to venues.
Include an end time for the reunion events on the invitations. You don't want a large group of people to overstay their welcome at a place where you have a limited-time reservation.