Things You'll Need
Sump pump

Pliers

Shop vacuum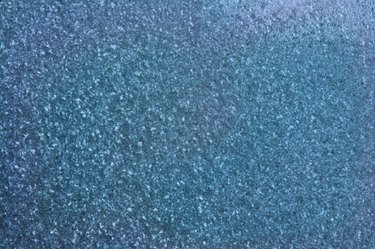 Swimming pool lines transfer pool water from the central body of the pool to the pool's filter and pump system. Swimming pool lines are often quite long and buried underground to hide them from view. During winter closings, swimming pool lines require winterization as water left inside the lines will freeze in cold weather and damage the plumbing. Blowing the water out of the lines with a shop vac or similar air blower protects the lines from freezing and the resultant damage.
Step 1
Set the pool filter to the waste or drain setting and lower the water level to a point 12 inches below the skimmer line. Alternatively, use a sump pump to lower the water level if the appropriate filter settings are not available.
Step 2
Remove the basket from the skimmer interior. Unscrew any plugs or caps installed at the bottom of the skimmer by hand. Manually unscrew any jet fittings installed on the pool return lines or use a pair of pliers if they do not move easily.
Step 3
Unhook the pool pump from the pool plumbing. Unscrew the filter drain cap manually and let it drain.
Step 4
Hook up a shop vacuum and insert the hose into the skimmer hole. Set the vacuum to the "Blow" setting and run it. Run the vacuum until all of the water inside the pool lines is blown out.
Tip
Always blow out your pool lines, before winter, to avoid freeze damage to the plumbing.