Things You'll Need
Scissors

Parchment paper

Clay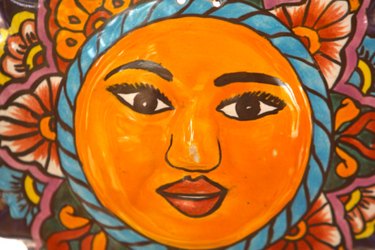 Parchment paper is an economical substitute for expensive transfer paper. Baking parchment paper has a slightly waxy coat. This coat allows the image to transfer easily and without smearing. The paper is the right thickness for printing and will not stick to your clay. Inkjet printers work best because of the amount of ink used.
Step 1
Cut the parchment paper into the appropriate size for your printer. Use a regular sheet of paper for a template. Set the parchment paper into the printer in the same fashion you would regular copy paper. Print the image.
Step 2
Lay the parchment paper, printed side down, onto your raw clay. Press firmly.
Step 3
Burnish the image to the clay. This is done by rubbing the back of the print into the clay.
Step 4
Carefully peel back the parchment paper. The image will now be on the clay. Allow the clay to cure.