Things You'll Need
Laundry detergent

Vinegar

Fabric softener

Velvet cloth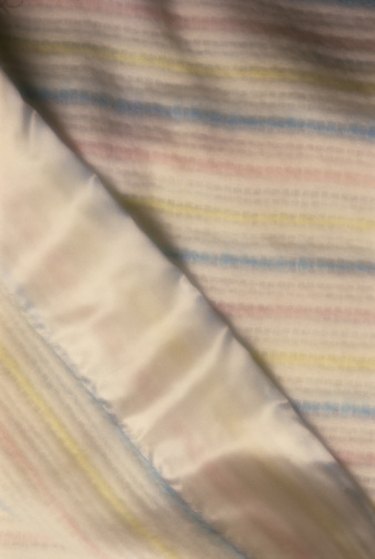 A Microtec blanket is a type of hybrid fleece blanket that is very soft. Typically, the blankets are constructed from manmade materials, although cotton fibers and other natural fibers may also be used. The blankets may shed when they are new, and they may also start to shed after aging a few years. With the proper care, you can prevent the Microtec throw blankets from shedding all over furniture and the floor, while still remaining soft and inviting.
Step 1
Wash the blanket in cold water. Use regular laundry detergent and the gentle cycle. During the rinse phase of the wash, add about ½ cup of vinegar to help prevent shedding and pour in one capful of fabric softener. Allow the wash cycle to finish.
Step 2
Hang the blanket outdoors to dry. This will not only help prevent some of the fibers from shedding, but it will also cause loose fibers in the blanket to float away in the breeze.
Step 3
Rub an adhesive lint roller all over both sides of the blanket to remove additional loose fibers to prevent shedding.
Step 4
Wash the blanket about once a week until it stops shedding. Most blankets should stop shedding after two or three washes.
Tip
If lint is stuck inside the washer after washing the blanket, run the cycle again with a piece of velvet fabric. The fabric will collect the lint stuck inside the machine.