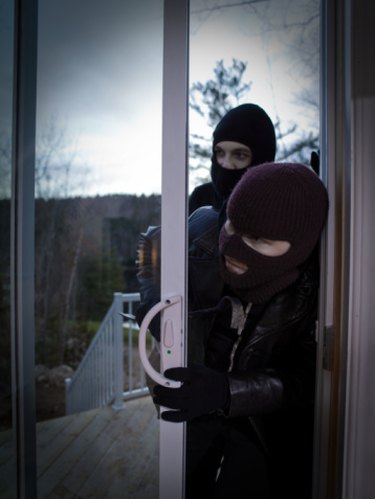 The master code for your DSC PC1555 alarm system is used to manage access codes, modify the system settings and grant access to your property. By default, the master code is set to "1234" when the system is first installed. DSC highly recommend changing your master code to something harder to guess to reduce the chance of an intruder being able to override the alarm system. You might also want to change the master code if you suspect it is known by someone outside your family or business.
Step 1
Press the "*" (asterisk) key on the main control unit and tap the "<" or ">" button until "Access Codes" appears on the display.
Step 2
Press "5" or "*" to enter the code menu. Enter the current master code using the number buttons.
Step 3
Press "*" when "User Code 40P" appears on the screen. Tap "<" or ">" if it doesn't appear after the previous step.
Step 4
Press "*" confirming you want to change the master code. The display shows "Enter New Code."
Step 5
Enter a new code using the number buttons. The code must be four digits long unless your system was programmed differently by the installer. Only use numbers 1 through 9 in your code.
Step 6
Press "#" when you are finished. The system beeps three times when a new code is successfully programmed and the display shows "User Code 40P" again.
Step 7
Write the new code in the "System Information" portion of your instruction manual and store the document in a safe, secure place. The new master code is now ready to use.