Things You'll Need
4 AA batteries

Scissors

Thread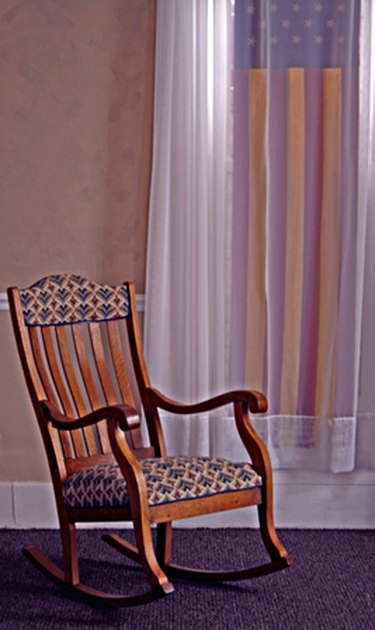 The 2-pound Mini Rex sewing machine is a cordless handheld sewing machine that offers versatility that a stationary sewing machine just cannot offer. For instance, if you need to hem curtains, the Mini Rex sewing machine can sew the hem seams without having to take the curtains down. It has two speeds and uses a start/stop button instead of the traditional foot pedal. It does not stitch in reverse, and the stitch length is not adjustable, but it is perfect for small jobs that would be inconvenient with a normal, tabletop sewing machine.
Step 1
Insert four AA batteries into the Mini Rex sewing machine. The sewing machine does not come with batteries, so you will have to purchase them separately.
Step 2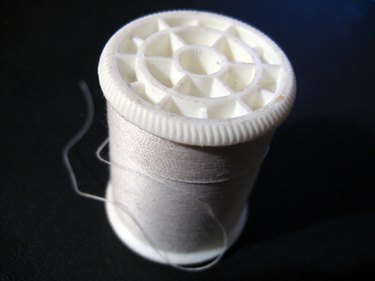 Thread the machine by sending the thread once or twice at the lowest position of the spring-loaded capstan. Pull the thread through manually. The manual says to thread through the spring-loaded capstan at the top of the machine, but this can be difficult to do. The first time you use the machine, it will already be threaded, so you do not have to worry about threading until you run out of thread the first time.
Step 3
Hold the machine in place where you want to sew. If you are sewing in a vertical position, you will need to hold the sewing machine with one hand and the fabric in the other hand. If you set the machine on a horizontal surface, such as a table, you will have both hands free to manipulate the fabric.
Step 4
Press the white button on the side of the handle to begin stitching. Hold the button down as long as you want to stitch, but let go a little before the end of the seam because it takes a second or two to stop stitching after you let go of the button.
Step 5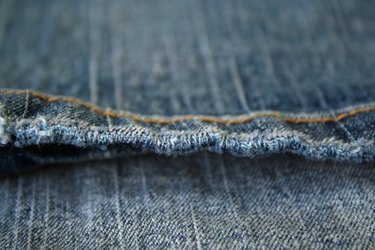 Since the Mini Rex sewing machine does not have a backstitch function, go over the ends of the seam a second or third time, especially for a seam that will see lots of wear and tear. Just make sure to clip your threads close to the fabric so it is not obvious that you have extra layers of stitching at the ends of your seams.
Tip
Encourage children to learn to sew with the Mini Rex because it is simple to operate.
Warning
Keep your fingers away from the needle, especially at the ends of seams when the machine may continue to operate after you have let go of the button.