Things You'll Need
Two pieces of white poster board

Scissors

Stapler

Measuring tape

Gold or silver glitter

White glue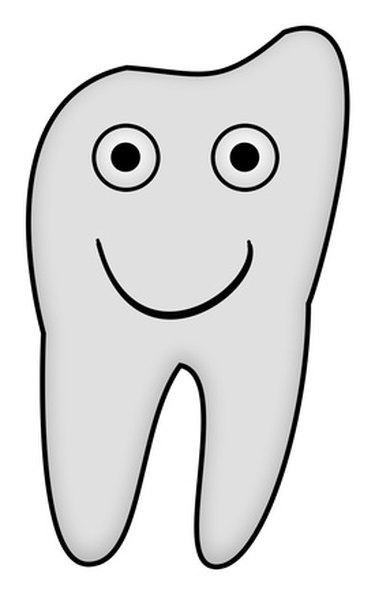 A homemade tooth costume can be made at home using craft materials, and is sure to receive many toothy smiles from any Halloween or themed party. Tooth costumes are worn over the upper half body and a pair of dark leggings or bodysuit is recommended for underneath the costume. Using craft materials and a reference picture of a tooth, this costume can be constructed for any body size quickly, and customized with "fillings" or "braces."
Step 1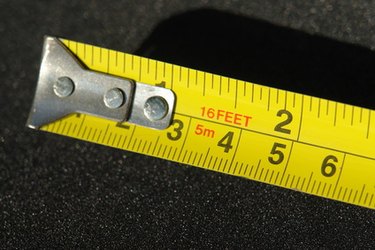 Measure the length of the upper body. Starting at the shoulders, measure down to the waist area of the costume's intended wearer. Measure the width of the shoulder area and lower torso. Do this for the front and back half of the body to ensure correct sizing. Jot down measurements for tracing the tooth design onto poster board.
Step 2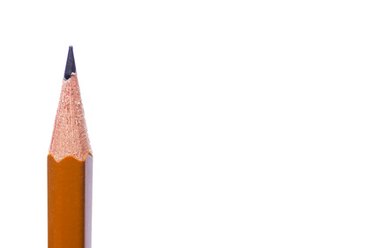 Place dots referenced to measurements taken on each piece of poster board. These dots will provide the dimension guides for the tooth design. In the midsection of the tooth, allow additional space as the costume will be joined in this region. Begin drawing the tooth form, referencing a simple cartoon or clip art image of a tooth. For the lower torso area, create two curves to mimic the lower portion of the tooth. The images on each poster board should be near identical for matching. Cut each tooth design from the poster board.
Step 3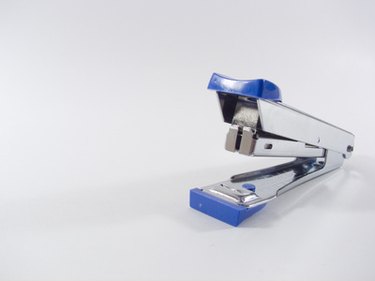 Join the poster board at the midsection of each design. Staple the sides of each poster board tooth together to create a form that can be worn. Place over the body to ensure fit. If additional embellishments are desired, remove the costume and place on a flat surface.
Step 4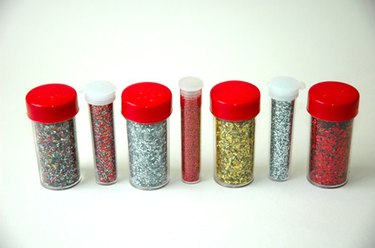 Use gold or silver glitter with glue to add embellishments. "Braces" can be added by creating two thin grids of glue over the midsection of the tooth. Sprinkle silver glitter over the glue area and allow to dry. For a "cavity," select a small portion of the lower half of the tooth and apply a dot of glue. Sprinkle gold or silver glitter over the dot to create this look. Allow to dry. These embellishments may be added to both sides of the costume to create roars of laughter when coming or going at a party.