Things You'll Need
Rags

White vinegar

Baking soda

Toothbrush

Nail polish remover or acetone

Countertop polish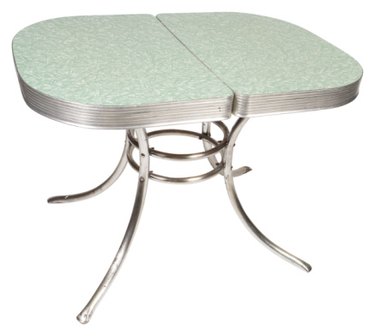 Table tops see a lot of activity and a lot of accidents. Made with compressed and adhered layers of plastic, laminate tabletops have rigid, largely impervious surfaces that are typically easy to keep clean. However, substances such as ink, rust, hair dye and various foods or drinks like wine, fruit juice and coffee can all cause ugly stains on a laminate surface. Eliminate stains to restore the appearance of the table, then take precautions to avoid future stains.
Step 1
Wipe down the table with a rag to remove all loose debris.
Step 2
Add white vinegar and mix it into baking soda bit-by-bit until a paste-like texture is reached.
Step 3
Spread the paste thickly over the stain, scrubbing it with a toothbrush. Allow the paste to sit until it becomes crusty. With time, the paste will leach the stain from the laminate tabletop.
Step 4
Wipe away the paste with a damp rag and apply a second coat of paste if any stain remains.
Step 5
Scrub the area with a rag dampened with a solvent such as nail polish remover or acetone, if evidence of the stain still remains. Do not use abrasive scrubbers, as they can permanently scratch the laminate.
Step 6
Polish the tabletop with countertop polish. Wet a sponge with the polish and apply a single coat. Do not overwork the polish with the sponge -- lay it on and leave it alone. Allow the initial coat of polish to dry according to the time indicated on the container, then apply a second coat of polish. Add additional coats if recommended by the manufacturer.
Tip
Wipe up spills from laminate surfaces immediately to prevent contaminants from having the chance to penetrate and stain the plastic.