Things You'll Need
Pencil

Adhesive felt or rubber pads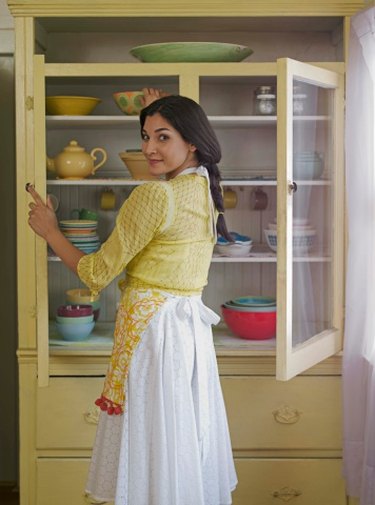 If you are tired of hearing your cabinet doors bang when you shut them, there is a solution. A very simple fix can take care of the problem. It takes only a few minutes and doesn't even require a screwdriver.
Step 1
Open your cabinet door. Close it again, and as you do, check where the door first contacts the cabinet. Continue opening and closing the door, checking at the front of the cabinet and at the side, to determine exactly where the door is hitting.
Step 2
Mark the place where the door hits the cabinet with a pencil.
Step 3
Purchase rubber or felt round adhesive pads at a hardware or home-improvement store. Peel off one of the round adhesive tabs and apply it to the mark you made.
Step 4
Open and close the cabinet door, watching to see where the pad and door make contact. If the door still hits the cabinet, peel off the adhesive pad. Place another pad on the door in the right spot. Repeat this process for each cabinet.