Things You'll Need
Inkjet or laser printer

Dry transfer paper

Image or text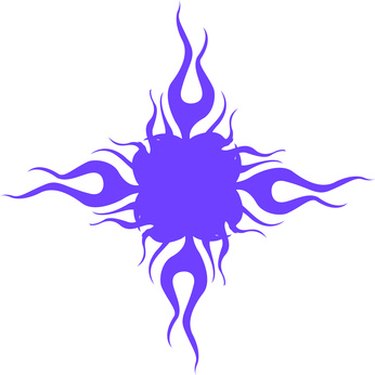 Dry transfers are a type of decal that can be applied without water or another solvent. To apply a dry transfer, you need to place it face down on the object you're applying it to, and evenly rub along the backing with a stylus or another stiff tool. To make your own dry transfer, you can use dry transfer paper in your printer to print out your image or text, then apply it like a store-bought dry transfer. You can find dry transfer paper in your local craft store.
Step 1
Open the image or text you want to create a dry transfer decal with in a graphics editing program.
Step 2
Go to the print menu, and set the resolution to "Best", and the paper to "Photo Gloss".
Step 3
Check that your printer is plugged in, turned on, and communicating with your computer.
Step 4
Load the dry transfer paper into your printer paper tray, following the instructions from the packaging on how to orient the paper in the paper tray.
Step 5
Select "Print", and monitor the dry transfer paper to be sure that it feeds correctly into the printer. Be careful handling it after the image has been printed, as the ink will be wet.