Things You'll Need
Black construction paper

Pencil

Various colors of paper

Scissors

Glue stick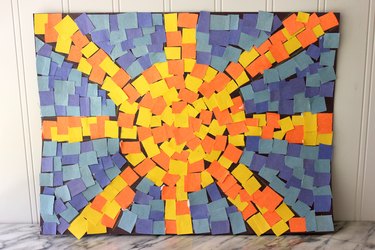 Ancient Romans created beautiful mosaic artworks. According to the BBC, the mosaics used in Rome were home decorations and ranged from store-bought common designs to custom made designs. Parents and children can make their own mosaic artworks with some colored paper and glue for a fun family craft.
Step 1
Work out a mosaic design. Roman mosaics depicted gods and goddesses, gladiators, birds and a wide range of other designs. Parents can tell children a few Roman myths and allow the children to draw the design in pencil on the black paper based on the myth. For example, parents might tell the story of Cupid and his wife Psyche or they might tell stories of a gladiator fighting a lion. The Holiday Spot (see Resources) has a brief summary of Cupid's story available. Let the children work on the drawing based off the story.
Step 2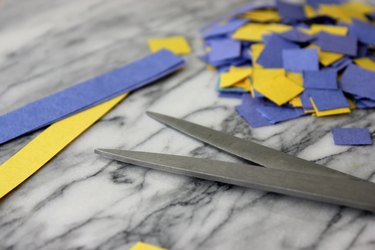 Cut the paper into small pieces. Education.com suggests about ¼ inch to one inch square pieces, depending on the child's preferences and age. Use appropriate child safety scissors for any children cutting the paper. Cut strips and then cut the strips down into squares.
Step 3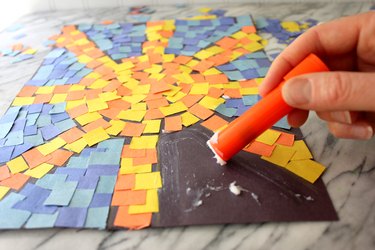 Glue the pieces of paper to the black construction paper. Allow the children to use a glue stick and put the paper on the background according to his or her preferred color combinations. Education.com suggests starting from the outside, outlining the drawing and then working inward.
Step 4
Allow the glue to dry and the mosaic is complete.