Things You'll Need
Poster frame

Cardboard sheet

Craft knife

Flat edge

Paperweights

Masking tape

Frame mat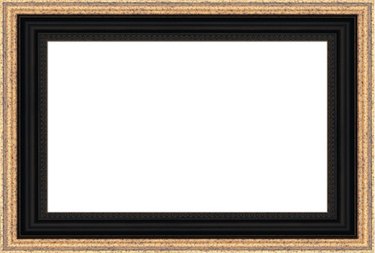 Frames can enhance the appearance of posters and any other artwork. Not only do they add presence to the poster itself, they can help protect the image from creases, tears and exposure to humidity. When it comes to framing posters, you want to ensure that your poster is as smooth and free of damage as possible. Hanging your poster so that it is free of wrinkles can be easy if you follow a few simple steps.
Step 1
Position the glass or plastic insert of your frame over a very thin piece of cardboard. Use a craft knife to cut around the sides of your insert to match the size. Turn the glass over and lay it on a flat surface. Reserve the cardboard piece.
Step 2
Roll the poster out on the underside of the glass. Center the poster by measuring on each side. Weight the poster down with small paperweights to help the poster lay flat. Smooth out any wrinkles with a flat edge, such as a ruler.
Step 3
Roll four pieces of masking tape and place them in each corner on the backside of the poster. Press the cardboard over the poster and smooth into place. Place the paperweights over the top of the cardboard to continue to smooth out any wrinkles. Now when you frame the poster, the poster won't slide and wrinkle.
Step 4
Use a frame mat in front of the poster if possible. To help protect the poster and hide any damage to the poster's sides or corners, use a frame with a mat. Mats also help keep the poster away from the glass insert and protect it from moisture affecting the poster itself.