Things You'll Need
Vacuum

Bucket

Water

Dishwashing soap

Scrub brush

Shop vacuum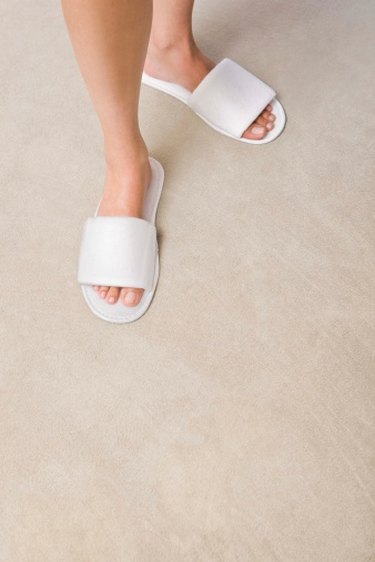 Set-in stains can ruin the look of a carpet. When cleaning a carpet, take care to make sure that the method employed doesn't damage the carpet. While a scrub brush isn't normally used to clean a carpet, there are occasions when this is a useful tool. The correct combination of a scrub brush, cleaning agent and method can be just the ticket to cleaning carpet stains.
Step 1
Vacuum the carpet thoroughly to pick up any loose dirt or debris.
Step 2
Mix a solution of dishwashing soap and water in a bucket. Mix at the proportion of 1/4 cup dishwashing soap to 1/2 gallon of water. You can substitute a carpet shampoo detergent if you wish -- mix according to the directions on the carpet shampoo container.
Step 3
Dip your soft-bristled brush into the solution and shake out any excess water. Scrub a small area of carpet with the brush and vacuum up any excess water with a shop vacuum. Don't over-saturate the carpet with water.
Step 4
Move on to the next small section of carpet, scrubbing and then removing excess moisture until you've completed the carpet cleaning.