Things You'll Need
Paper towel

Cotton ball

Rubbing alcohol

Bar of soap with smooth side

Mod Podge

Flat paintbrush

Acrylic craft paint

Liner paintbrush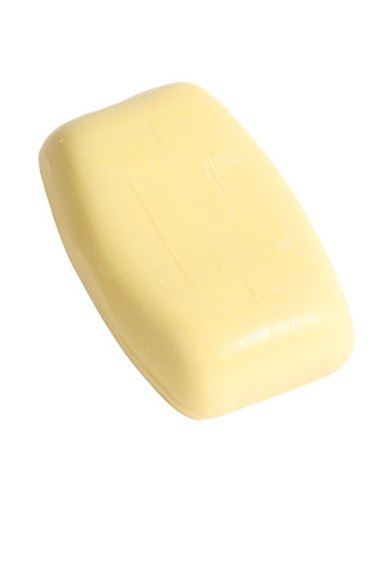 Customized, painted hand soaps are simple but special items that make one-of-a-kind gifts. Creating customized soaps may seem like a challenging project, but it can actually be a fun and straightforward activity. In a few simple steps, with easy-to-find materials, you can paint custom designs on hand bar soaps to create unique household decorations.
Step 1
Unpack and lay the bar soap onto a paper towel. Clean the smooth, top side of the soap with a cotton ball and rubbing alcohol. This will help dry the soap out a bit, which will yield the best results. Leave the soap out for one day or overnight to let it dry completely before painting.
Step 2
Gather all materials, and place them on a flat, hard surface. This will be your working space. Place the bar of soap so that the smooth side is facing up; you will apply the paint to this side of the soap.
Step 3
Paint the smooth side of the soap with one coat of Mod Podge, using a flat paintbrush. Once the first coat dries completely, apply a second coat of Mod Podge. Allow both coats to dry for 15 to 20 minutes.
Step 4
Rinse your brush out and paint on your first layer of acrylic paint; this will be the base shade of your decorative soap. For a more opaque finish, apply a second coat once the first coat dries completely.
Step 5
Use your liner paintbrush to freehand your desired designs or patterns onto the bar of soap. Once your design is complete, allow the soap to dry overnight before use.
Tip
Once customized painting is complete and dried thoroughly, you can use the soap as you would an ordinary bar of hand soap. The design will remain on the soap until the end of the bar, according to The Pickled Pepper Patch website.
If you're not overly confident in your freehand painting skills, paint markers are available in various colors. Paint markers are as easy to use as ordinary writing utensils, like pens or pencils. With paint markers you can easily write words or draw designs to customize your soap with the same results as craft acrylic paints.
Square- or rectangular-shaped, unscented bar soaps with smooth sides are the most appropriate soaps for this project.
If you plan to give customized soap as gifts, pack the completed bars in baggies, plastic wrap or boxes for maximum protection.