Things You'll Need
Pen or pencil

Card stock

Craft knife

Painter's tape

Silicone rubber

Sponge brush

Acyclic paint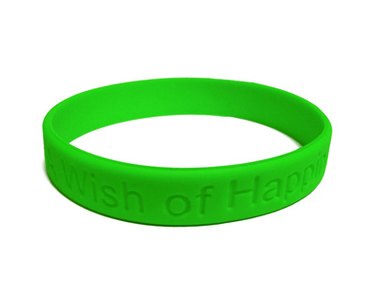 Printing on a material like silicone rubber takes some planning. After all, you can't run it through your standard computer printer. Even so, you can print on silicone rubber using an age-old printmaking technique that will transfer your desired image directly onto the rubber.
Step 1
Make the design you want to print by drawing it out on a sheet of card stock with a pen or pencil. Keep the design simple and use one color. Soften details to a simplified shape, as they won't translate well in the template.
Step 2
Cut the design out carefully with a sharp craft knife. The design area you made will be thrown away. You are making a negative space template so take care not to cut the non-design areas.
Step 3
Wash the silicone rubber with warm soapy water and dry completely. Tape down the template of your design to the rubber with painter's tape. Make the template as tight to the surface as possible.
Step 4
Dip the sponge end of a sponge brush into your acrylic paint. Apply the paint in smooth strokes along the cut out areas of the template. Take care around the edge of the cut out as you want to avoid paint creeping under the edges. This can be avoided by dabbing the paint on the edge of the design template.
Step 5
Remove the painter's tape and lift the template up and away from the silicone rubber. Removing the template before the paint dries will ensure the paint will not stick to the card stock and peel up later. Allow the paint to fully dry for 24 hours.