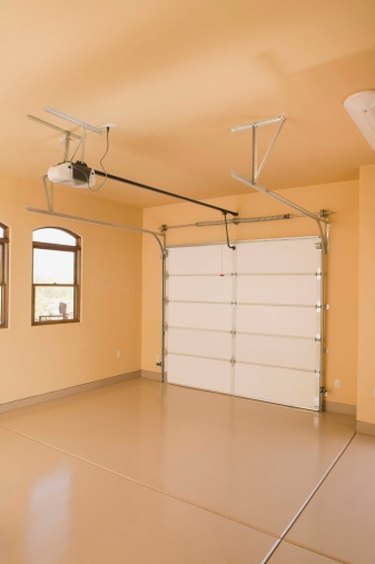 Garage door opener units make it easier to enter and exit your garage by simply pressing a button. This electronic passage also makes it harder for burglars to break in to your garage as the garage door opener serves as an electronic lock. Programming a Genie Intellicode remote takes a few minutes, and the process is completed exclusively from the remote and the power head unit, meaning there are no tools required.
Step 1
Locate both the the "Learn Code" button and the "Radio Signal Indicator" on the power head receiver of your door opener. Press the "Learn Code" button and the radio signal indicator blinks two times per second.
Step 2
Press any transmitter button within 30 seconds of pressing the "Learn Code" button. The radio signal indicator remains lit to indicate the power head receiver has received the signal from the transmitter.
Step 3
Press the same transmitter button again to confirm the programming of the remote to the power head receiver. Repeat step two within 30 seconds to program additional remotes to the unit.