Things You'll Need
Pencil

Drill

Cup hook

Tape measure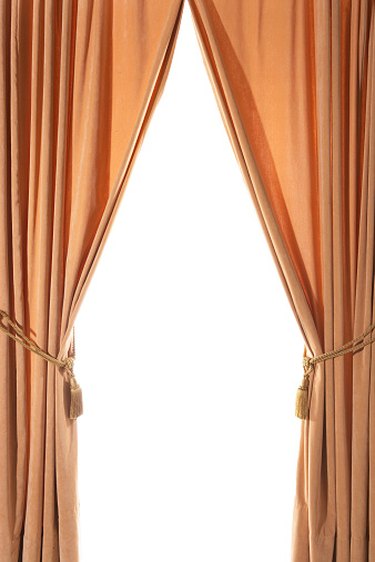 Beautiful tasseled tiebacks add a luxurious touch to a window treatment. Tassels range from simple solid-color tassels with a matching cord to large elaborate multi-colored creations adorned with beads and attached to an elaborately braided matching cord. The more elaborate tassels are best suited to solid-color drapes made of heavy fabric. Tassels cannot be simply tied around the curtains, they will droop and cause the curtains to pull in at the edges. This lets in light around the edges of the window treatment. The tiebacks must be attached to the window frame.
Step 1
Tie the tiebacks around the curtains to determine the desired height; remember that the tieback usually will hang at an angle, with the outside edge higher than the inside edge. Mark the height on the inside of the window frame with a pencil. Remove the tiebacks.
Step 2
Drill a small hole on the inside of the window frame at the marked point.
Step 3
Screw a cup hook into the hole.
Step 4
Hang the tieback on the hook with the tassels hanging down evenly on each side.
Step 5
Wrap the tieback loosely around the curtain and tie the ends together in a square knot.
Step 6
Install a tieback on the other side at the same height.
Tip
If you are installing a tieback that is not next to a window frame, sew the center point of the tieback to the center of the back of the curtain.