Things You'll Need
1 tsp. borax

1/2 tsp. washing soda

2 tbsp. lemon juice

1 cup very hot water

Large bowl

Wooden spoon

Spray bottle

Clean cloth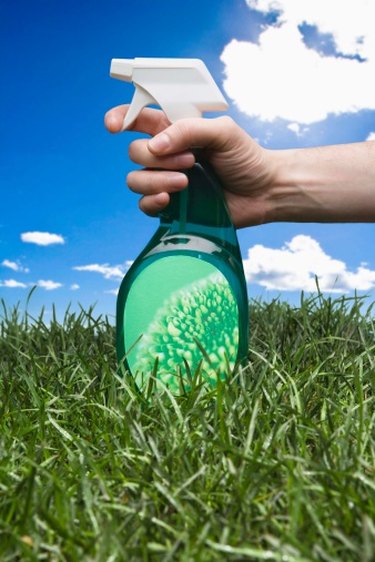 Borax, combined with a few other easy-to-find ingredients, will cut through grease, kill germs and remove unwanted or unpleasant odors. This homemade spray-and-wash solution is ideal for kitchen and bathroom surfaces. You can also use it to remove stains on light-colored laundry. Leave out the lemon juice to remove grease stains on dark clothing. You will find borax, also known as sodium borate, and washing soda in the laundry additive section of the grocery store.
Step 1
Combine 1 tsp. borax, 1/2 tsp. washing soda and 2 tbsp. lemon juice in a large bowl.
Step 2
Add 1 cup very hot water and stir the mixture with the wooden spoon until all ingredients have dissolved.
Step 3
Cool the mixture and pour it into a spray bottle.
Step 4
Spray the mixture on bathroom and kitchen surfaces and wipe off with a clean cloth. Spray the mixture on clothing stains before putting the clothing into the washing machine.