Things You'll Need
Colander

Cutting board

Fork

Magnifying glass

Tweezers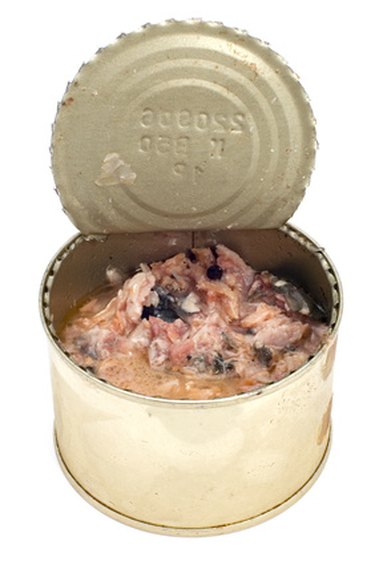 The bones in canned salmon are edible, as well as a rich source of calcium. Some people, however, don't enjoy the texture or taste of the bones, or the skin that sometimes appears in canned salmon. If you're cooking canned salmon, remove the large round bones, as the finer ones disappear during cooking, according to Dana Jacobi, author of "12 Best Foods Cookbook."
Step 1
Open the can of salmon and drain it thoroughly in a colander.
Step 2
Empty the salmon on to a clean cutting board.
Step 3
Break the fish into flakes with a fork and spread it in a single layer across the cutting board.
Step 4
Remove the large round bones and discard them.
Step 5
Search for the smaller, finer bones with a magnifying glass. Remove with tweezers.
Step 6
Turn the flakes of salmon over several times with a fork to make sure you haven't missed any bones.