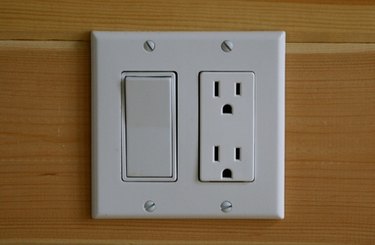 A Glade Plug-In is a scented oil warmer that plugs into a standard electrical outlet. When the oil runs out in the container, it can be replaced with a new scented oil container. An empty oil container will not be effective at providing fragrance to the room it which it is installed. Setting the fragrance level dial to a lower setting will allow the oil container to last longer.
Step 1
Unplug the unit from the wall outlet.
Step 2
Grasp the scented oil bottle with one hand. Grasp the top of the unit with the other hand. Firmly pull the oil bottle away from the unit.
Step 3
Unscrew and remove the cap from the new oil refill container.
Step 4
Insert the refill container into the warmer unit. Make sure the shell-shaped logo faces forward. Press the bottle from the bottom until it is fully inserted; you should hear a click when it is inserted correctly.
Step 5
Adjust the fragrance level tab on the front or back (depending on model) of the warmer if desired. Plug the unit into an electrical outlet.