Things You'll Need
Lint-free presoaked IPA wipe or alcohol-free baby wipe or a lubricating spray

Cloth

Isopropyl alcohol

Light to medium strength scrubbing pad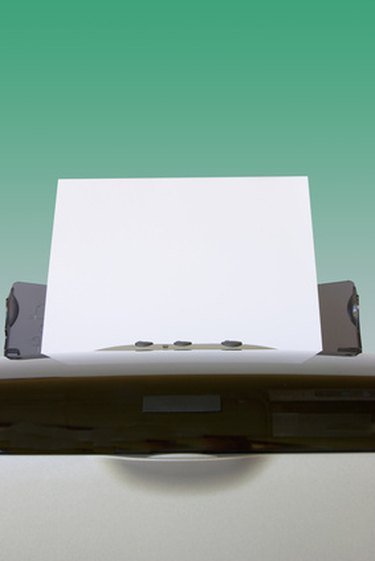 Rubber rollers are used in printers, copiers and xerox machines. The rollers help guide paper through the machine. The roller should be regularly and routinely cleaned based on the machine and usage. Cleaning will help remove dirt, dust and debris that can cause the paper to jam or transfer onto the paper. When cleaning rubber rollers, it's important to use products designed to clean rubber rollers. Never use acetone, screen wash or solvent-based cleaners as they can damage the rollers.
Step 1
Read the manufacturer's instruction manual on the machine you are using to find out how to access the rubber rollers for cleaning.
Step 2
Use a lint-free presoaked IPA wipe, alcohol-free baby wipe, or a cloth sprayed with lubricating spray and rub directly on the rubber roller. As you rub, turn the roller to remove dirt and dust from the entire surface.
Step 3
Dampen a light to medium strength scrubbing pad with isopropyl alcohol. Rub the pad on the roller. Roll the roller to clean the entire surface. This will help remove ink and grime from the rubber roller.
Step 4
Wipe the roller with a damp cloth to remove all remaining alcohol residue. Allow the rubber roller to air dry. Do not close the machine until the rollers are completely dry.
Step 5
Follow the manufacturer's directions to close the machine and any areas opened to access the rubber roller.