Things You'll Need
Broom or vacuum

Extruded polystyrene foam board

5/8-inch plywood sheets

Table saw

Rubber mallet

Drill

Concrete screws

Duct tape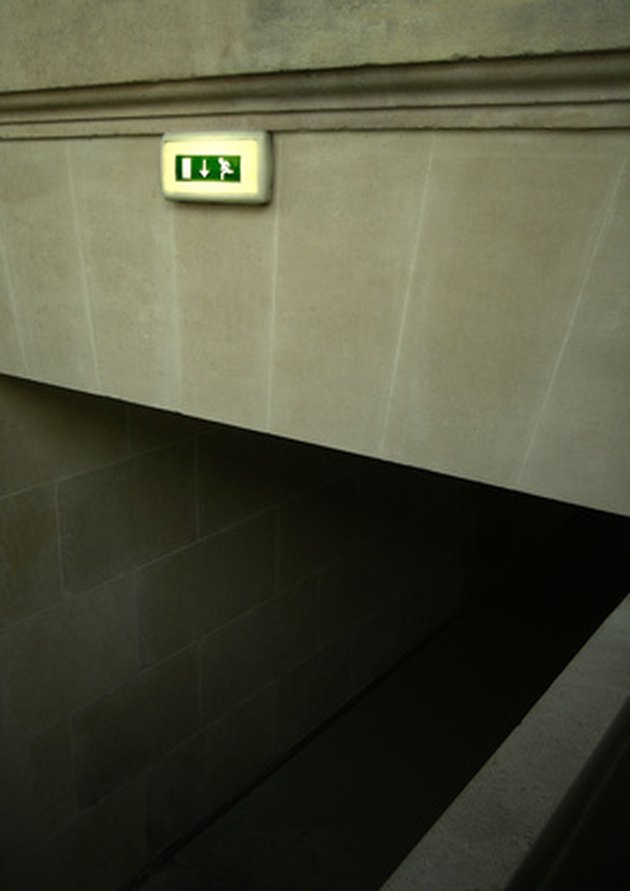 When looking to increase the amount of liveable space in your home one direction to look is down, to the basement. Laminate flooring works well in these areas and can add a touch of elegance to remodel projects. Working in a basement differs a bit from working on a first or second floor, so you should keep a few things in mind when installing a laminate floor in a basement.
Installing Laminate Flooring
Step 1
Use a broom or vacuum to remove any dust or debris from the floor. It is not necessary to scrub it with soap and water.
Step 2
Fix any water leaks or areas with moisture. Water will ruin a wood floor, so this is important.
Step 3
Five to seven days before you plan to install the flooring, pile it in the work space. This will enable the floor material to adjust to the heat and humidity level of the room.
Step 4
Install a subfloor. Extruded polystyrene foam board is a solid choice because it resists moisture, is easy to work with, is strong, and offers excellent insulation properties between the floor and concrete. This material comes in 4-by-8-foot sheets. Use duct tape on all the seams.
Step 5
Lay 5/8-inch plywood sheets over the polystyrene foam board. Orient the plywood so that its seams are perpendicular to the seams of the foam board. That is, If the polystyrene runs lengthwise you will want to lay the plywood width-wise. You do not want the seams to run parallel. Take cement screws and drive them through the plywood, the foam board and into the cement. This will fasten all three together and make for a firm subfloor and reduce any squeaks.
Step 6
Lay the laminate flooring on the subfloor. Connect several laminate floor planks using the tongue and groove pattern on the material. Lay in place and tap with a rubber mallet to position flooring against one wall. Repeat until the entire space is covered. Stagger the seams so there is no clear break line; this will give the floor more strength and look more natural.
Step 7
Install baseboard against the walls. This will finish the room and cover any gaps between the wall and the floor. Nail baseboard to the wall, rather than the floor.