Things You'll Need
8 1/2-inch wide by 11-inch long sheet of paper

Ruler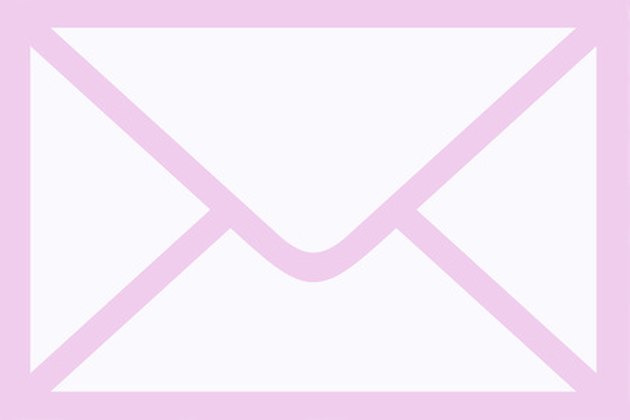 Letters were not always sent in an envelope. Envelopes were created long after mailing letters began. People wrote their letter on one side of the paper and folded it into an envelope shape, writing the name and destination on the outside. Without glue, they were not always secure. The postal service's sorting machines do not make a folding an envelope out of a sheet of paper a practical idea. Origami folded envelopes can be attached to gifts as greeting cards or used as hand-delivered invitations or thank you notes.
Step 1
Fold an 8 1/2-inch by 11-inch sheet of paper in half lengthwise, with the front side together and matching the long edges. Crease the fold. Unfold the paper with the front side facing up.
Step 2
Fold down the top two corners to the center crease in the paper, creating a triangle point. The folded paper will resemble the beginning of a paper airplane fold.
Step 3
Fold up the bottom right-hand corner of the paper to the bottom edge of the triangle. The long edge on the paper's right will be flush against the bottom of the triangle and the corner will be 1.75 inches from the left edge.
Step 4
Turn the folded paper over, with the folded short flat edge at the bottom and the two longer folded edges on the sides. Fold up the short edge 4 inches and crease. You now have an envelope shape with an excess point on the back sticking up on the right-hand side.
Step 5
Fold the excess point to the front of the envelope and crease. Slip the end of the excess point under the edge of the right triangle corner. This will close your envelope.