Things You'll Need
Card stock or blank greeting cards

Scissors

Printer paper

Pencil

Markers or watercolor paints and brushes

Stickers

Scraps of fabric or construction paper

Craft glue

Scissors

Envelopes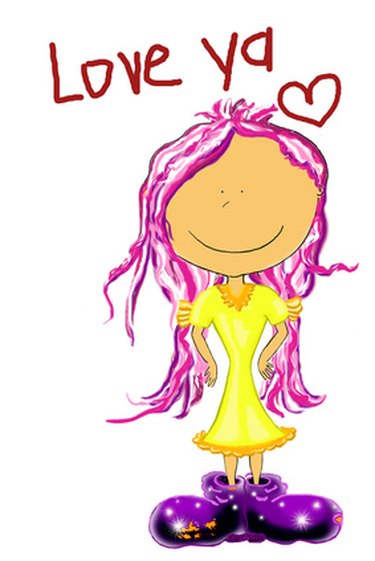 At any given time, thousands of U.S. men and women deployed in the military are overseas. They may be in the Army, Navy, Coast Guard or Marines. Whatever branch in which they serve, they are far from friends and loved ones and the homes they know. Many are in locations that are hostile and dangerous. Sending them a homemade card can offer a bit of comfort and encouragement in an otherwise tumultuous environment. You can also make cards for soldiers to send home to their own loved ones, because they may not have access to a card shop were they are stationed.
Step 1
Purchase card stock and cut to the desired size, or purchase blank greeting cards from a paper supply or craft store. The standard size for a greeting card is (A1), which is 5 1/4 x 7 1/4 inches, or (A7), which is 4 1/4 x 5 1/2 inches. Creating or choosing cards of these sizes will make it easier to locate the proper-size envelope for mailing. You can also make cards out of printer paper, but they are not as durable and may bend during shipping.
Step 2
Draw the design or picture you want to create lightly in pencil on the front of the greeting card.
Step 3
Use the markers to add color, or paint with watercolors and brushes. If you don't feel artistically inclined, use stickers and scraps of paper or fabric attached with glue to create your card.
Step 4
Write a message showing your support for your soldier's efforts if you are making a card to send to a soldier. If you are making a card for a soldier to send home to one of his or her own loved ones, leave the inside blank for them to write a message.
Step 5
Locate a drop-off center that will ship cards overseas, or check with the recruiters or Red Cross offices in your area for locations. You may even decide to start your own drop-off center, encouraging friends, family or schoolmates to join you in making cards. Include an envelope of the proper size, but do not enclose your card as officials may need to check the cards for security purposes.
Warning
Do not use glitter when making cards for soldiers. If the substance gets on their uniforms, it could be visible with night-vision goggles and put them in danger.